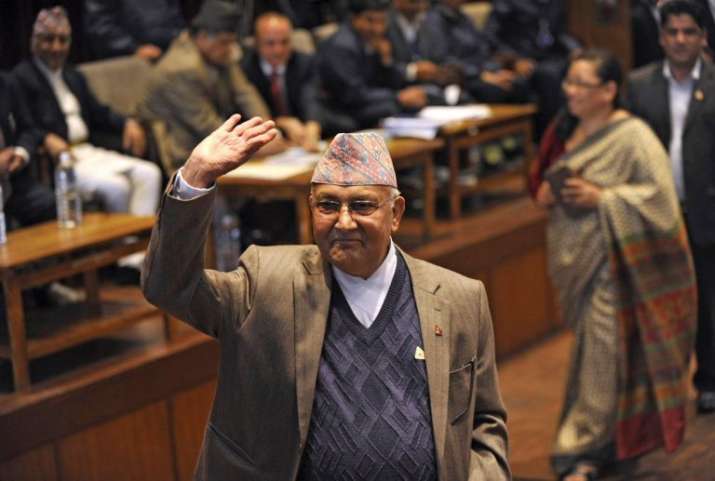 A senior Madhesi leader has said his party would be in a position to join the Left alliance government in Nepal if it is prepared to address the demands raised by the Madhesi people through a constitutional amendment. 
Chairman of Federal Socialist Party Nepal, Upendra Yadav said the Maoists and the Nepali Congress have already gave their consent to amend the Constitution and he wants to know the view of CPN-UML, one of the members of the Left alliance, in this matter. 
The new government is to be formed under the leadership of CPN-UML chairman K P Oli. Yadav asked the CPN-UML to make clear its view on the issue of amending the constitution before joining the new government. 
"The people have mandated the Left alliance, which has got nearly two-thirds majority in the 275-member House of Representatives, to form a new government but if the alliance feels our participation in the government is necessary, we may consider it on the condition that they agree to address our demands through constitutional amendment," he said. 
He also claimed that the provincial government would be formed under the leadership of his party in province No 2 situated in southern Nepal. 
He said his party will forge alliance with another Madhesi party, Rastriya Janata Party Nepal, to form the provincial government in province No 2. Nepal's Madhesis, mostly of Indian-origin, had launched a prolonged agitation between September, 2015 and February, 2016 against the implementation of the new Constitution which they felt marginalised the community.
The Left alliance of CPN-UML and CPN (Maoist Centre) had secured 174 seats in the 275-member Parliament in the recently-concluded historic polls that many hope will bring much-needed political stability to the Himalayan nation. 
Meanwhile, all the candidates who filled nomination papers for the National Assembly election from province no 2 have been elected unopposed. Five candidates from the province had already been elected unopposed on nomination day.