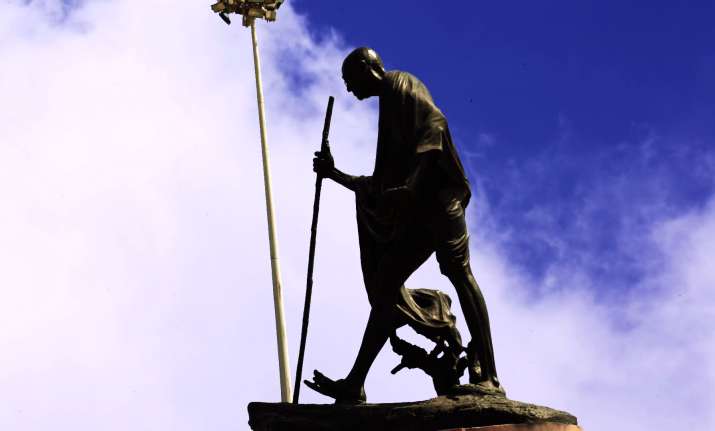 More than 3,000 people have signed petition opposing a planned statue of Mahatma Gandhi in Malawi's commercial capital Blantyre, saying that he had done nothing for the southern African country.
Work on the statue began two months ago along a road named after Gandhi. The Malawi government says it is being erected as part of a deal that will see New Delhi construct a $ 10 million (Rs 73 crore) convention centre in Blantyre.
"Mahatma Gandhi has never contributed anything to Malawi's struggle for independence and freedom," a statement from the 'Gandhi Must Fall' group said. "We therefore feel that the statue is being forced upon the people of Malawi and is the work of a foreign power aiming at promoting its image and dominion on the unsuspecting people of Malawi."
However, Isaac Munlo, principal secretary in the foreign ministry, defended the project saying: "It should be recognised that Mahatma Gandhi promoted values of simplicity, fight against social evils, promoting human and civil rights as well as uplifting of social well-being of people. 
"It is also worth noting that all African freedom fighters that fought against colonialism and oppression and thus demanded independence were influenced by what Mahatma Gandhi fought for. In other ways, Mahatma Gandhi is a role model of a human rights campaigner for both Africa and India," he said.
Malawi and India established diplomatic ties in 1964 and New Delhi is one of the country's biggest donors.