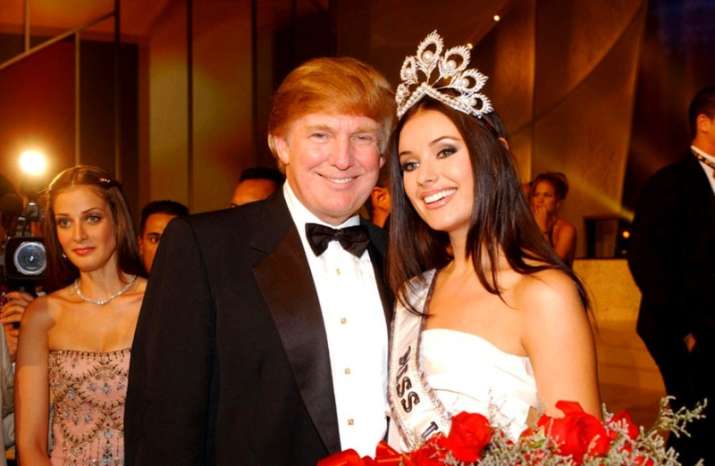 Oxana Fedorova, Russian Miss Universe 2002, has accused the international media of annoying her by asking for damaging information to defame Donald Trump during the US presidential campaign.
"During the election campaign, I was often bothered by various international media that tried to find some loophole and defame him, but I had only positive, favorable impression after interacting and working with him. Trump acquitted himself as a man of worth with open mind. Trump has a great family, kids," Fedorova told Russian news agency RIA Novosti.
Donald Trump won the US presidential elections on November 8 by defeating Hillary Clinton.
Trump owned the Miss Universe beauty-contest brand from 1996 to 2015. 
Oxana Fedorova said that Donald Trump took care of her and was interested in her travels.
"His attendant, by the way, she was Russian, said that she worked with him for 35 years, and that tells a lot," she added.
Congratulating Donald Trump on his election as US president, Fedorova said, "I want to wish him success. What the term will be like, time will tell. I hope he will bring more benefits than his forerunners."  
Interestingly, the 1996 Miss Universe Alicia Machado had accused Donald Trump of hurting her feelings by criticizing her weight publicly a year after her victory.
Machado's accusations were used by Hillary Clinton during the first debate, citing Trump's name-calling of "Miss Housekeeping" to refer to Machado's Latina origins.