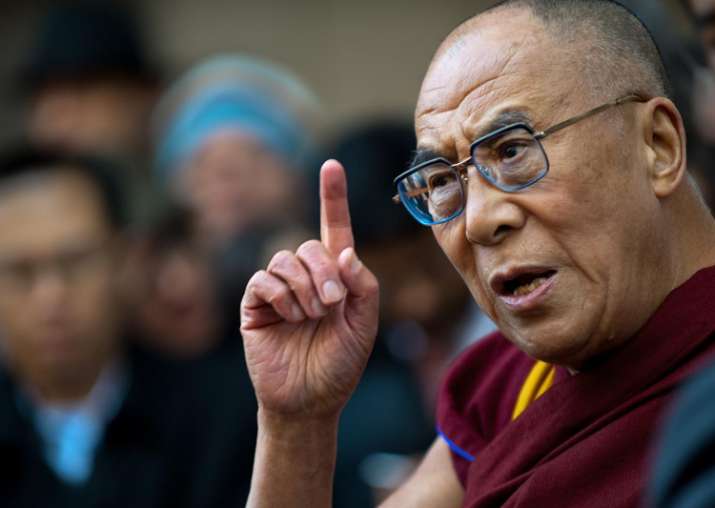 Tibetan spiritual leader the Dalai Lama today said that Doklam standoff is 'not a very serious issue' and that India and China have to live side by side. Speaking at an event at the Editors Guild, Dalai Lama said there are periods when the two neighbours use 'harsh words', but the spirit of 'Hindi Chini Bhai Bhai' is the only way forward. 
"I do not think it is very serious. India and China have to live side by side," he said, adding that 'propaganda makes things complicated'. 
"Even in 1962, Chinese forces which reached Bomdilla, eventually withdrew. India and China have to live side by side," he said.
India and China have been locked in a face-off in the Doklam area of the Sikkim sector for more than 50 days after Indian troops stopped the Chinese Army from building a road in the area. China claimed it was constructing the road within its territory and has been demanding immediate withdrawal of the Indian troops from the disputed Doklam plateau. 
Eventually, 'Hindi-Chini- Bhai Bhai' is the only way; the two big nations, you have to live side by side: The 14th Dalai Lama in Delhi pic.twitter.com/cB486eW1lE

— ANI (@ANI) August 9, 2017
Bhutan says Doklam belongs to it but China claims it to be its territory and says Thimphu has no dispute with Beijing over it. 
External Affairs Minister Sushma Swaraj had recently said both sides should first pull back their troops for any talks to take place, favouring a peaceful resolution of the border standoff. 
India and Bhutan are two countries out of the 14 countries China is yet to sort out boundary disputes. China has settled boundary dispute approximately of 20,000 km with 12 countries out of the 22,000 km and is yet to settle about 2,000 km of boundary involving India and Bhutan.