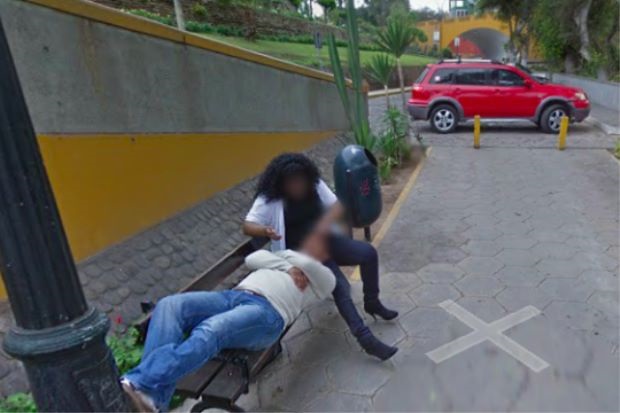 In a bizzare incident, a man in Peru divorced his wife after he spotted her cheating him with another man on Google Maps. 
The man was reportedly looking up directions to a popular bridge in Lima using Google Street View when he came across a still of a woman, whose face was blurred, sitting on a bench with a man's head in her lap. The man figured out that the clothes the woman was wearing was the same as his wife's.
The photos, snapped by Google Street View cameras back in 2013 at the Puente de los Suspiros de Barranco (or the Bridge of Sighs of the Ravine), showed them relaxing on a bench, with the man resting his head on the woman's lap.
The man later took to social media to share photos of his wife and her lover.
According to Daily Mail UK, a Facebook user said: "What a small world it is... It would have been enough if she said to her husband that she did not love him anymore."
The Peruvian national later confronted his wife, and she admitted to having had an affair. Local reports suggest the couple has since divorced.
The Google Street View vehicles, including cars, bikes and snowmobiles, has captured locations all over the world with 360-degree cameras. This has also resulted in some hilarious moments being captured on camera, including an armed robbery in South Africa and half-a-dozen people in pigeon masks in Japan