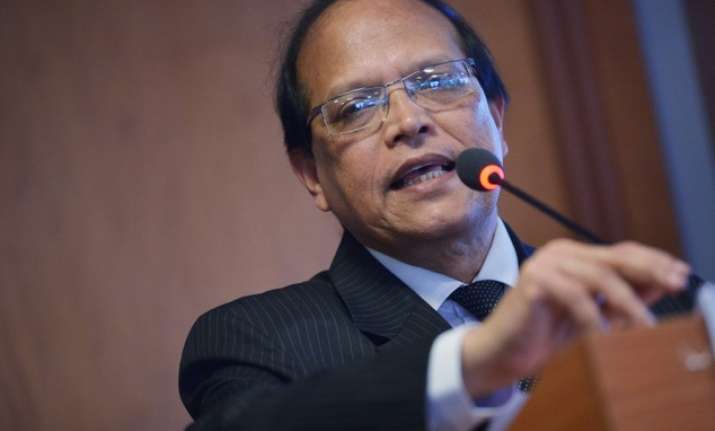 Dhaka: In a one of a kind move, Governor of Bangladesh's central bank Atiur Rahman, 64, today resigned and two of his deputies were sacked after a cyber heist of $100 billion, arguably the world's biggest ever bank theft ever, led to huge uproar and embarrassment for the government.
Atiur resigned after a meeting with Prime Minister Sheikh Hasina. "He (Rahman) has tendered his resignation to the Prime Minister," Premier's office spokesman Ihsanul Karim told PTI.
Karim said Rahman called on Hasina at her office and handed over his resignation, seven years after he was appointed Governor. Karim later told a media briefing that Hasina appreciated Rahman's contribution to the national economy while accepting his resignation.
It is a bold decision and "it will remain a rare example of moral strength and courage", Hasina said, according to Karim.
Karim said the premier simultaneously ordered actions against Bangladesh Bank officials concerned, responsible for the heist.
Earlier, Rahman, holding back tears, told reporters that he was ready to quit for the sake of the country.
"This event was almost like a militant attack, almost like an earthquake. I did not realise how it happened, from where it originated and who had done it," he said.
"When I was informed I was so puzzled. Fearing that it might destroy our economy, I quickly took opinion of the experts. I brought them to the country from abroad and ensured security so that it did not occur again."
Rahman said he quit voluntarily as he did not "want my institution and my country facing any controversy over the fund heist issue...I think my resignation will help restoring our image".
"It took us some time to disclose the matter (to the government). But, what we have done was according to protocol," he said.
His resignation came weeks after the central bank confirmed that the huge amount was stolen from its account in Federal Reserve Bank of New York, sparking a worldwide uproar.
Bank spokesman had earlier said that unknown hackers had stolen USD 101 million of which USD 81 million entered the Philippines and the rest went to Sri Lanka to be used in casino business.
Finance Minister AMA Muhith had earlier said he was kept in the dark about the heist for weeks, adding that the central bank management must explain its "audacity".
"He (Rahman) called me yesterday when I asked him to resign...And he has resigned today," Muhith told reporters.
He said that the government today decided to appoint former Finance Secretary and incumbent chairman of state-run Sonali Bank, Fazle Kabir, as the new Governor.
Officials said deputy governors Abul Quasem and Nazneen Sultana were sacked while banking division secretary M Aslam Alam was made an officer on special duty (OSD) -- a status that left him without a portfolio.
(With PTI inputs)