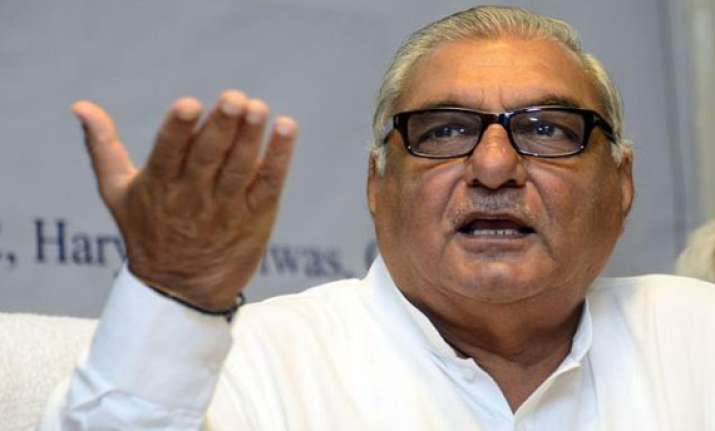 Panipat: A young man named Kamal Makhija was detained by police on Sunday afternoon when he slapped Haryana chief minister Bhupinder Singh Hooda in the presence of a huge crowd and security personnel.
The chief minister was going to address a public meeting on Sunauli Road .
Hooda was riding an open jeep to the meeting venue when Makhija broke through his seccurity ring and slapped the leader in full public view..
Police soon took Makhija into custody. He is being interrogated.
An agitated Hooda could be seen giving instructions to the security personnel following the incident. 
Hooda was standing at the front seat of an open Gypsy SUV and was part of a Congress roadshow while going towards the rally venue in Panipat, 170 km from here.