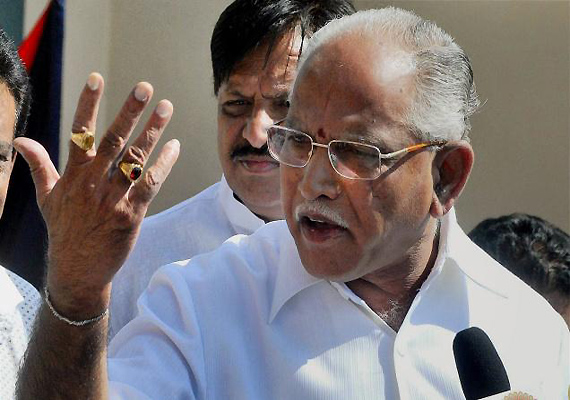 Bangalore, Feb 25: Remaining defiant after being rebuffed by BJP President Nitin Gadkari in his bid for regaining Karnataka chiefministership, state party strongman B S Yeddyurappa today said he and his followers would not attend a meeting convened by him in New Delhi on March 3.

"I and my followers will not be going to New Delhi to attend the Karnataka BJP Core Committee meeting called by Gadkari," he told reporters here, a day after the party chief categorically ruled out any change in the leadership of Chief Minister D V Sadananda Gowda.

Instead of attending the Delhi meeting, Yeddyurappa said he would discuss the issues (apparently referring to making him Chief Minister or giving a position in the state BJP unit) with his supporters on February 27 and thereafter convey the decision to the central leadership of the BJP.

Gadkari, after the 'Chintan Manthan Baithak' held here yesterday, had strongly indicated that Yeddyurappa has to clear his name in corruption cases before being considered for any position and said he had called the state BJP core committee meeting to sort out 'minor' differences on March 3.

In an apparent move to save any possible embarrassment, the party had yesterday curtailed its two-day session to less than a day but maintained that it was done to devote more time to the March 18 Udupi-Chikamagalur Lok Sabha by-poll.