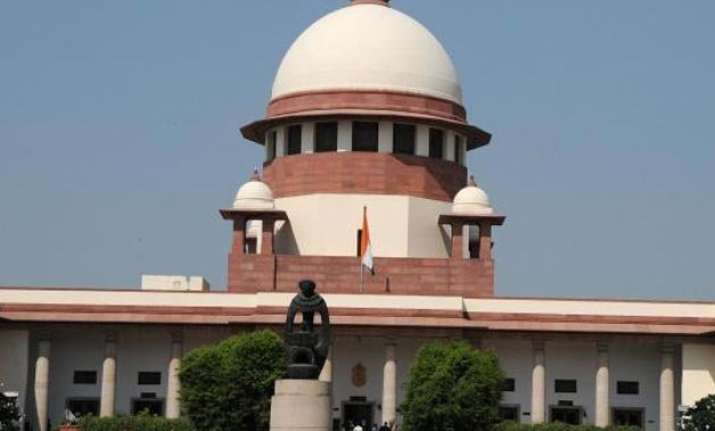 New Delhi: The Supreme Court on Friday asked the Central and Uttar Pradesh governments what basic amenities and facilities that can be made available to the pilgrims going to Ayodhya to offer prayers at the makeshift temple on the disputed Babri Masjid-Rama Janmabhoomi site.
Seeking a response by both governments uin four weeks, a bench headed by Justice Anil R. Dave asked Bharatiya Janata Party leader Subramanian Swamy and senior counsel Mohan Prasaran to provide a list of the facilities that they were seeking for the pilgrims.
Hearing the application by Swamy and Deoki Nandan Agarwala, the court was told that thousands of pilgrims going to Ayodhya were not being provided with basic amenities and facilities like drinking water, toilets, cloak rooms and bathing facilities even though they make payment and there was a huge corpus of money.
The court was told that pilgrims were walking four kilometres holding their foot wear in their hands to have the 'darshan' of Lord Rama's idols.
Swamy has sought the relaxation of "overzealous oppressive restrictions" that the pilgrims have to face during their visit to Ayodhya to have the darshan of Lord Rama's idol placed at improvised platform at the disputed site.
He has sought the enforcement of "each and every" of the February 23, 1996 directions of the Lucknow bench of Allahabad High Court which includes arrangements for proper parking of vehicles and free movement of pilgrims till they reach the pathway leading directly to the improvised platform where the idol is installed.
The apex court had on May 10, 1996 ordered status quo in the wake of the orders passed by the high court.
The high court's order said that the authorities must provide free cloak room facilities for pilgrims to keep their belongings for the time they spend in praying to Lord Rama's idol, and these rooms should be so located so that pilgrims are not made to travel long distance to collect them on their return journey.
Directing authorities to make available civic amenities in sufficient number, it had directed separate facilities for men and women.
It had noted that since the entire pathway traversed by pilgrims for the darshan is 450 yards and fenced on both sides by high poles and barbed wire, the chances of infiltration are quite remote, and thus, instead of checks at every 50 yards, they should be done at two points only.