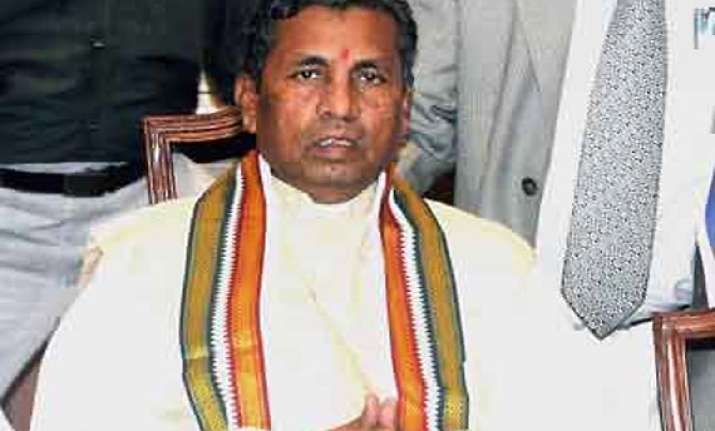 Kolar, (Karnataka): Union Minister of state for Micro, Small and Medium Enterprises K H Muniyappa is a firm believer in Vaastu, the ancient Hindu art akin to the Chinese Feng Shui.
On Thursday, when the minister entered the polling booth in Harohalli to cast his vote, he noticed that the electronic voting machine was located in the south.
Muniyappa raised objection and with the help of his supporters he changed the direction of the EVM towards north-east.
Deputy Commissioner and Returning Officer of Kolar D K Ravi said, changing the location or direction of EVM was violation of electoral law.
Ravi said, on getting the information, the polling officer was transferred. He however refused to say anything about any possible action against the minister.