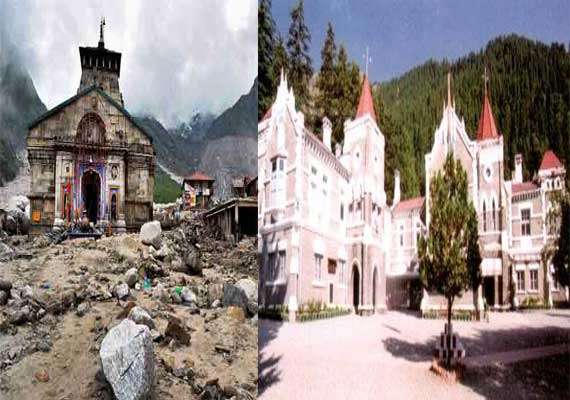 Dehradun: Pulling up the state government over recovery of skeletal remains of victims of flash floods one year after the tragedy, the Uttarakhand High Court today directed it to explain reasons and fix responsibility for the "negligence" as well as ensure that DNA samples of the dead are preserved and their last rites performed properly.  
A division bench comprising Justices Alok Singh and Sarvesh Kumar Gupta passed the order on a petition alleging negligence on part of the authorities in disposing of the bodies of victims of the tragedy.
"Even terror convict Ajmal Kasab got an honourable burial, then why not those who perished for no fault of theirs during a natural calamity," argued the petitioner, referring to the Pakistani convict in the Mumbai terror attack case.  
The bench directed the state government to take DNA samples of the bodies, preserve the belongings found near them and record video of their cremation as per Hindu rituals.  
The court also asked the government to file a counter affidavit by July 10, when the case will come up for hearing, to explain the reasons why skeletal remains of victims were still being found from affected areas.
Terming it as unfortunate that bodies of calamity victims are still being recovered from the valley despite a year after the tragedy, the court also asked the state government to fix responsibility for this kind of negligence.  
The petitioner, a Delhi-based activist who also argued his case, alleged that the exercise to locate bodies was not conducted properly by the state government whose sole priority was resumption of the 'char dham' yatra and "not the honourable cremation of those killed in the tragedy".  
44 bodies were recovered recently in Kedar valley of the state.