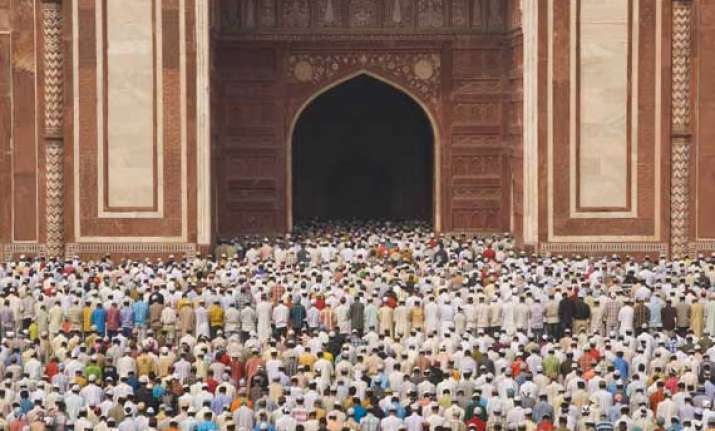 Lucknow: Eid-ul-Fitr, which marks the culmination of the holy month of Ramzan, was today celebrated peacefully with traditional fervour and gaiety across Uttar Pradesh.
UP Governor Ram Naik and Chief Minister Akhilesh Yadav visited Aishbagh Eidgah and greeted people on the occasion.  In the morning, people offered namaz at mosques in the city, including Eidgarh, Teele Wali Masjid and Jama Masjid.  On the festive occasion, people greeted each other and visited friends and relatives.
In Saharanpur, devouts offered prayers at mosques with the district authorities relaxing curfew in the violence-hit city where security forces kept a close watch on trouble-mongers.
Curfew was being relaxed in two stages from 7 AM to 11 AM in the old town areas and from 3 PM to 7 PM in the new city, Saharanpur District Magistrate Sandhya Tiwari said.  
A large number of people gathered at the Idgah area and other mosques in the city to offer prayers but many of them said they could not make preparations for Eid because of the law and order situation.