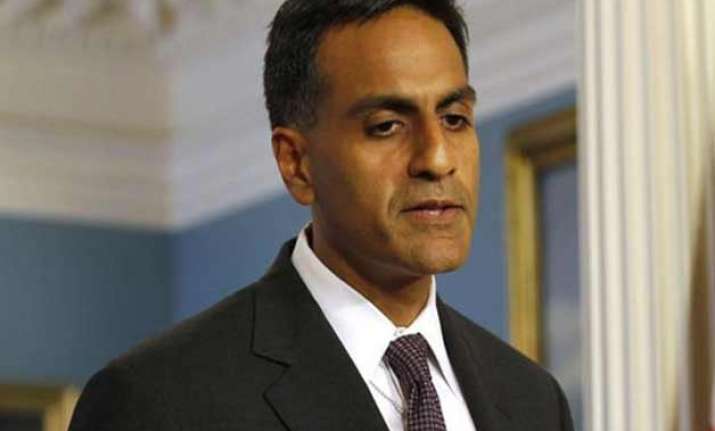 New Delhi: The US is committed to seeing through the civil nuclear deal with India, US ambassador Richard Verma said on Friday.
"...We are committed to seeing this (Indo-US nuclear deal) through, so 300 million people, who do not have electricity, can actually get a shot at it," Verma told Karan Thapar in an interview on Headlines Today channel.
Verma, who is an American of Indian-origin, said the US will work with India on the idea of creating an insurance pool.
"Insurance pool is a novel idea. We are going to work with the Indian government in providing whatever technical consultation is required."
"Insurance pool will be set up according to international standards," he added.
He said the US will keep a watch in the coming years if India is able to generate electricity as planned through nuclear power.