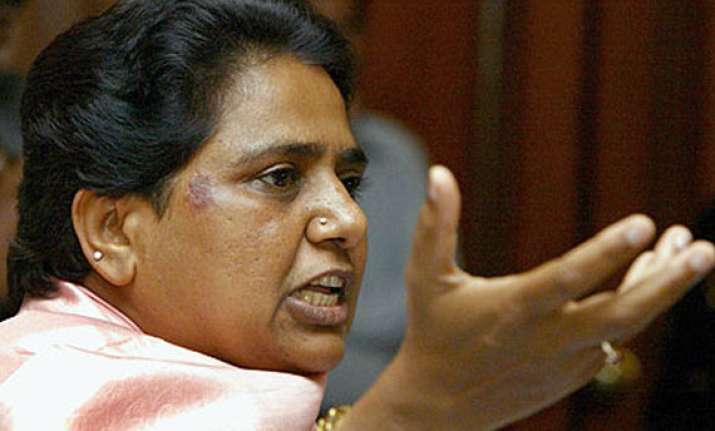 Lucknow, Nov 16: Stung by the Opposition's criticism that her move to split Uttar Pradesh was a "political stunt", Chief Minister Mayawati on Tuesday asked Congress and BJP to clarify their stand on the issue and condemned Samajwadi Party's decision to oppose it.

"Congress' demand for setting up a state reorganisation committee for creation of smaller states proves that it is trying to deflect its responsibility," Mayawati said. 

"The opposition party should tell the people as to what action is being taken by it and the government at the Centre," Mayawati said, adding that BJP should also spell out their stand on this issue.

The chief minister also took exception to her political opponents terming the division move as an election stunt and stressed their comment was far from truth. 

After coming to power, Mayawati had publicly spoken on reorganisation of Uttar Pradesh in 2007 and subsequently in March 2008 and December 2009, she wrote a letter to the Prime Minister on the issue.

"During the period when I had requested the Centre for this there were no Assembly elections. Today's step has been taken only when the Centre has failed to take any decision in this regard," she asserted.

Mayawati also condemned Samajwadi Party's announcement that it would oppose the creation of new states. 

"This is an election stunt to befool the people of the state and also a political conspiracy," SP chief Mulayam Singh Yadav told reporters earlier in the day.

Samajwadi Party, which is the main opposition in the UP Assembly, will oppose such a move tooth and nail when the resolution is introduced in the House as the party is strongly opposed to creation of smaller states, Singh had said.