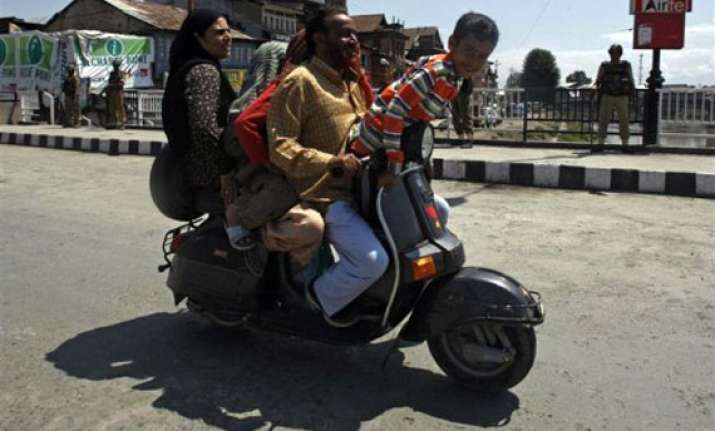 New Delhi: Scientists on Wednesday pointed the finger at two-stroke scooters, a ubiquitous sight in developing countries, for massively contributing to local air pollution, in a study published in the journal Nature Communications.
Running on a mix of oil and petrol, the scooter spews out between tens and thousands of times more fine particles and toxic gases, proportionate to the amount of fuel consumed, than even heavy trucks and buses, they said.
In choked cities such as Bangkok, the vast fleet of these "super-polluters" may be the biggest single source of roadside emissions, the researchers said.
"Cars and trucks, particularly diesel vehicles, are thought to be the main vehicular pollution sources. This needs re-thinking, as we show that elevated particulate matter levels can be a consequence of 'asymmetric pollution' from two-stroke scooters," they wrote.
Andre Prevot, an atmospheric chemist at the Paul Scherrer Institute in Villigen, Switzerland, analysed exhaust emissions from two-stroke scooters authorised for use in Europe.
Emissions of volatile organic compounds (VOCs), a bouquet of carbon gases that are precursors for smog were on average 124 times higher from an idling two-stroke scooter than for a vehicle from another class.