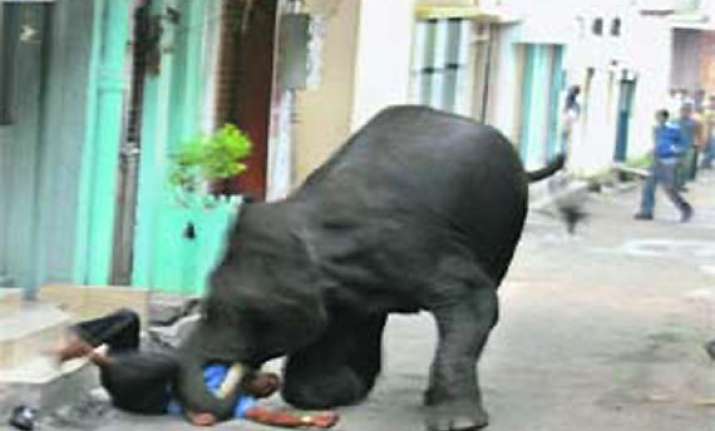 Kolkata: Two people were killed and two others injured when they were attacked by an elephant in West Bengal's West Midnapore district, an official said Wednesday.
"In the last 72 hours two persons have been killed and two others injured after being attacked by an elephant in three different incidents on the outskirts of Rupnarayan forest division," Divisional Forest Officer (Rupnarayan Division) Rabindranath Saha said.
Saha, however, said the deaths were accidental and the tusker has not turned rogue.
"While all the attacks were carried out by a single elephant, we don't think the animal has grown rogue or mad. The deaths were a result of mere accident. However, we have kept the animal under close observation and will take necessary action if and when required," added Saha.
With reports of as many as 11 human deaths reported due to human-animal conflict in the last few months in the district, Saha blamed the rise in human population in areas surrounding the forests.