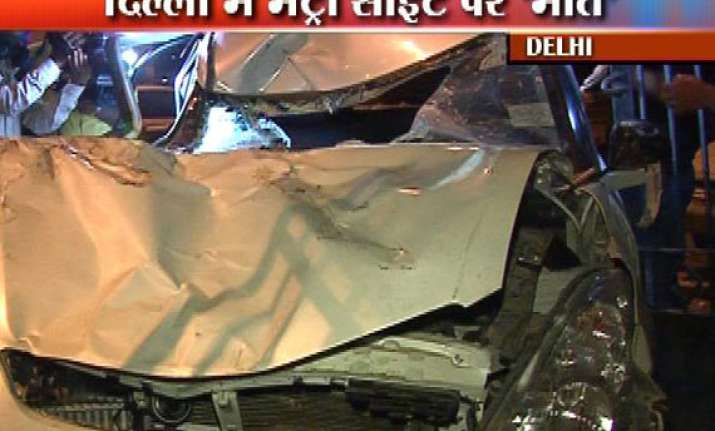 New Delhi: Two persons including the driver died and two others were injured when a speeding Maruti Swift car rammed into a reversing Delhi Metro crane near Motibagh on Thursday night.
The two injured were rushed to Trauma Centre where their condition is critical.
Police said, workers at the Delhi Metro construction site in Karampura were reversing a crane when the speeding car dashed into the forklift vehicle.
One worker  and the car driver died on the spot, while two workers were injured.