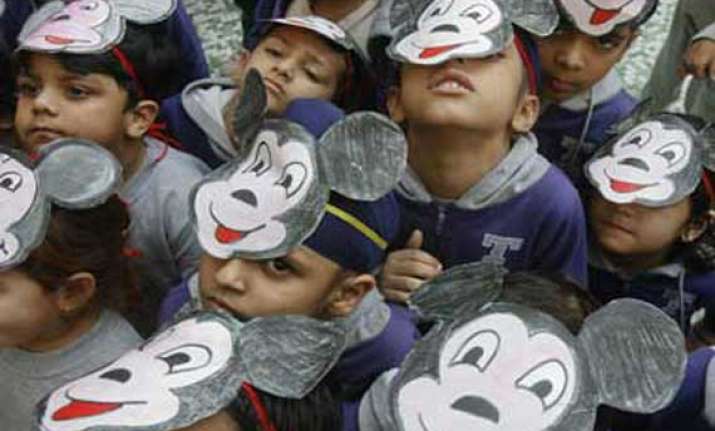 New Delhi : The city government today informed the Delhi High Court that it has done away with the system of points being allocated to inter-state transfer cases of children seeking admission in nursery classes here. 
"The writ petition was essentially filed against the grant of points reserved for inter-state transfer category for the kids below six year of age for admission. The Delhi government informed us that this provision has been done away with.
"A fresh notification has already been issued. In view of this, no further direction is needed. The writ petition stands disposed of," a bench headed by acting Chief Justice B D Ahmed said.
During the hearing of the plea, the bench asked petitioner Rohit Nagpal and other parents to not to widen the scope of the petition by challenging other admission criteria. 
It, however, asked the parents to approach the single judge bench for any other grievances relating to the nursery admission process.
The single bench, which was also hearing the similar plea, had disposed of the petition.
Earlier, the Lt Governor of Delhi had informed the bench that the government intended to scrap the five points awarded in inter-state transfer cases for nursery admissions and will come out with a new admission schedule by February 27.  
The counsel appearing for the Delhi government, being run by the LG after imposition of President's rule, had said, "We will take the decision to do away with the five-point system and will come out with a new admission schedule as well as rework the points allocation system."
Under the existing system, out of the total 100 points, 70 are given if the child lives in the neighbourhood of the school, additional 20 are given if a sibling is studying there, five points more if either parent is an alumni and five points if it is an inter-state transfer case, the petition said.
Only those having 75 out of 100 points are considered for draw of lots while those having 90 points are automatically admitted.
The government's submission was made during hearing on a plea challenging the system of giving five points to children whose parents have been transferred to the national capital from another state.