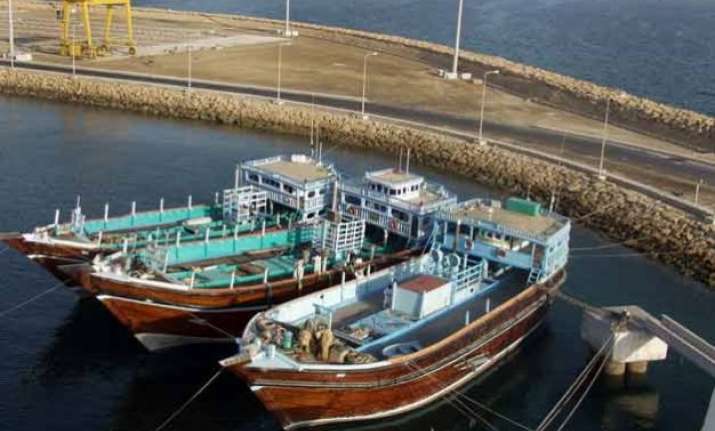 At least 145 people died due to intense heat wave in Andhra Pradesh and Telangana since yesterday, raising to 368 the death toll in the blistering weather conditions which continued in many parts of the country today, including national capital Delhi.
In Delhi, the day temperature was recorded at 44.5 degree celsius, the same as yesterday, which is five notches above normal.
Attending office for the first time in her 5th stint as Tamil Nadu Chief Minister, J Jayalalithaa today cleared a string of welfare proposals worth Rs 1800 crore and declared open 201 more eateries under the populist 'Amma Canteen' scheme.
Getting down to the business of governance in the state where elections are due next year after being sworn in yesterday, Jayalalithaa cleared a slew of welfare schemes worth over Rs 1800 crore, including those for improving road and drinking water facilities and extending assistance to indigent families headed by women.
The BJP on Sunday said that the abrogation of Article 370 of the Constitution continues to be part of the party's core ideology and it will work in that direction whenever it garners the required numbers in Parliament.
"As far as the abrogation of Article 370 is concerned, it continues to be part of the core ideology of BJP, but right now we don't have enough numbers in Parliament to do away with it ... but in future when we have the required numbers we will work towards its removal," BJP national spokesman Sambit Patra told reporters here on Sunday.
India is planning to ask Pakistan to seize assets of fugitive underworld don Dawood Ibrahim and most wanted terrorists Hafiz Saeed and Zakiur Rehman Lakhvi as all three are in the UNSC's al-Qaeda sanctions list which makes it incumbent upon Islamabad to freeze their holdings.
The UN Security Council's al-Qaeda and Taliban Sanctions Committee has listed Dawood, Lashkar-e-Taiba founder Saeed and Mumbai terror attack key conspirator Lakhvi and put sanctions on them.
India expects the strategic Chabahar port in Iran, which will give sea-land access to Afghanistan bypassing Pakistan, to be operational by December next year, Union Minister Nitin Gadkari said.
Notwithstanding objections from the United States, India inked a strategic deal with Iran for the development of the port earlier this month.