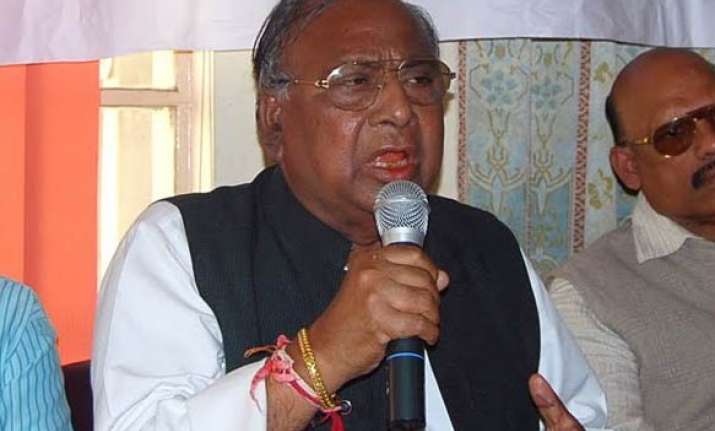 New Delhi, Feb 16: With just a week left for Budget Session of Parliament to start, Congress leaders from Telangana have stepped up pressure on the party high command over the separate state issue.
"There are about 26 MPs, MLAs and MLCs in New Delhi. They have met core group members like Ahmed Patel and A K Antony yesterday and will meet other senior leaders like Veerappa Moily and Ghulam Nabi Azad to put forward their demands" Congress MP Hanumantha Rao, who hails from Telangana region, told reporters here.
He said the leaders claimed they had not been going to their constituencies for a while now as people were seeking the progress report on the Telangana state issue.
"The aim of the Telangana leaders is to meet party president Sonia Gandhi and convey their message. But, till then they will meet other top leaders", Rao said.
The leaders are demanding that the government introduce a bill for the creation of Telangana in the forthcoming Budget session or announce any mechanism for formation of the new state.
Three Congress MPs from the region yesterday met senior party leaders Janardan Dwivedi and Motilal Vora at the AICC headquarters in this regard.
Rao said the Telangana leaders are sending across the message that "they will not be in a position to win the next elections as they had promised to the people that a separate state would be formed".
Meanwhile, party sources said that MLAs from the region have also threatened to stall the Budget Session of Andhra Pradesh Assembly beginning on February 17 if no specific announcement regarding formation of Telangana is made. PTI