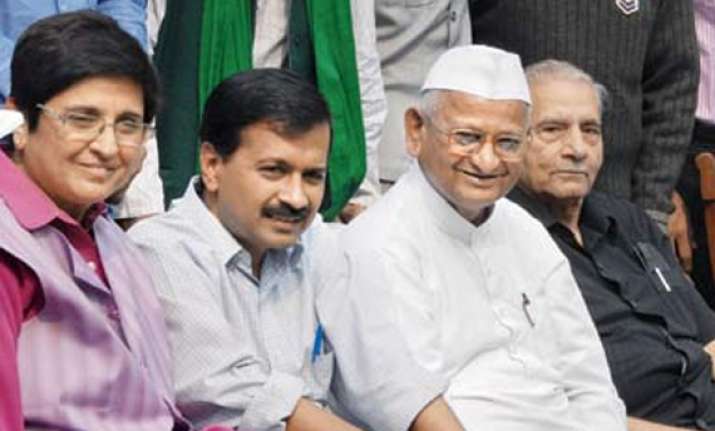 New Delhi, Jun 5: Team Anna today handed over the files prepared by them charging Prime Minister Manmohan Singh and his 14 Cabinet colleagues with corruption to the office of Congress chief Sonia Gandhi.
Two volunteers of Team Anna went to Gandhi's 10-Janpath residence this evening and handed over the files to her staff.  "We have handed over the files to her office," the volunteers Ram and Gopal told reporters.  
The move comes a day after Gandhi took on Team Anna saying that their allegations were part of a conspiracy to level "baseless" charges against the Prime Minister, the UPA government and the Congress.
Following her outburst, Anna Hazare said her comments were baseless and they will send the files prepared by them with all proof. "She will understand that her allegations were baseless," Hazare said.