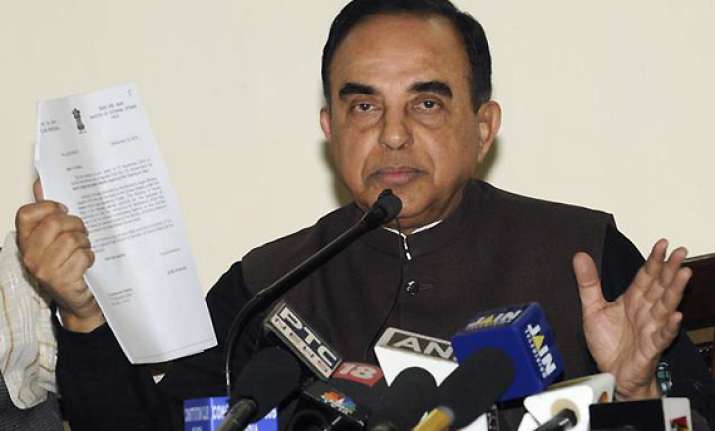 New Delhi, Jan 18: Janata Party President Subramanian Swamy today suggested to Prime Minister Manmohan Singh that the government should accept a honourable compromise with the Army Chief on the age issue to avoid a major loss of face.

"I urge the Prime Minister to cut his government's losses by agreeing to the eminently reasonably compromise formula suggested by Army Chief Gen V K Singh," he said.

Swamy said the alternative to accepting this "honourable compromise is that the Prime Minister should realise that a major loss of face for the government is on the cards and extraordinary unpopularity amongst the patriotic citizens of the country".

He cited reliable sources which suggest Singh has conveyed to the UPA government that if it accepts his true year of birth as 1951, given in his secondary school certificates and as accepted throughout the last 40 years by the Adjutant General's Office, the General will take premature retirement on any day the government thereafter decides. 

Singh moved the Supreme Court on Monday challenging the government's rejection of his claim on his date of birth.