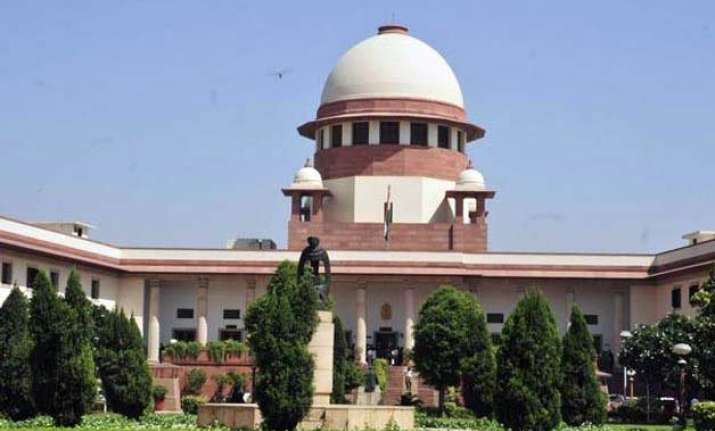 New Delhi: In a setback to NDA government, the Supreme Court today struck down as unconstitutional the National Judicial Appointments Commission (NJAC) Act that was brought in to replace the over two-decade-old collegium system of judges appointing judges in the higher judiciary.
In the landmark judgment that will enable the collegium system to continue, the apex court, which quashed the NJAC Act in an unanimous decision, also declared as unconstitutional the 99th amendment to the Constitution to bring in the Act to replace the collegium system.
In the government's first reaction, Law Minister D V Sadananda Gowda expressed surprise at the verdict.
Reacting on the verdict, Union Minister Ravi Shankar Prasad said that we will go through judgement and come with a structured response
"But it is indeed very important to recall the circumstances in which the constitutional amendment came to be passed," Prasad added.
The unanimous verdict quashing the NJAC Act was delivered by a five-judge Constitution bench comprising justices J S Khehar, J Chelameswar M B Lokur, Kurian Joseph and A K Goel which also rejected the plea of Central government to refer for review to larger bench the 1993 and 1998 verdict of the apex court on the appointment of judges to the higher judiciary.
With regard to the 99th amendment, four judges declared it as unconstitutional while Justice J Chelameswar differed with them and gave his own reasons for upholding its validity.
Justice Khehar, who pronounced the judgment for the bench, said that the system of appointment of judges to the Supreme Court and the Chief Justice and judges of the high courts and transfer of judges from one high court to another has been existing in the Constitution prior to the 99th amendment.
The bench also said it was willing to take suggestions for improving the collegium system of appointment of judges and posted the hearing for November 3.
Justice Khehar said each one of us have recorded their reasons and order has been jointly signed.
"Surprised at the verdict of the Supreme Court. Will of the people had been brought to the court. We will consult senior colleagues and the Prime Minister and take a decision," Gowda told reporters in Bangalore.
"NJAC was completely supported by Rajya Sabha and Lok Sabha; it had 100 per cent support of the people," he said when asked what will be the government's future course of action.