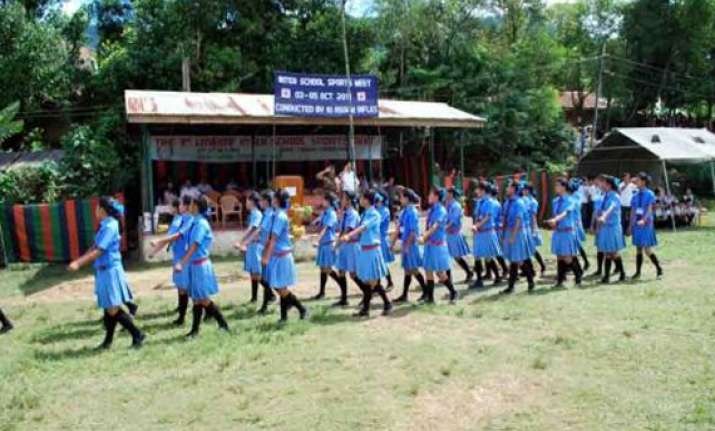 Imphal, Jun 26:
Six student bodies in Manipur today decided to issue a dictat that sought to prohibit school and college students from wearing 'indecent' dresses. 
They said girl students should wear the Manipuri ankle length dress, 'Phanek' and under no condition uniforms above the knee would be tolerated.
The use of of mobile phone during school or college hours would also not be allowed.
This was decided by six students organisations including All Manipur Student Union, Democratic Students Alliance of Manipur, and Manipur Students Federation, who formed a coordination committee to launch the drive, a joint statement said here.
The statement said that sale of intoxicating substances at academic institutions would be banned