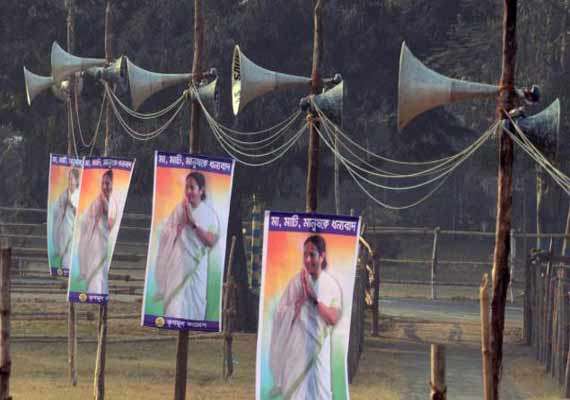 Kolkata:  The stage is set for Trinamool Congress' Martyr's Day rally today in memory of 13 Youth Congress activists who died in police firing in 1993.  
Today would be the 21st anniversary of the Martyr's Day and the ruling party has described it as 'Ma Mati Manush Diwas' after TMC's famous slogan.  
Party president and West Bengal Chief Minister Mamata Banerjee has invited party workers, supporters and sympathisers to commemorate 21 years of July 21.  
"July 21, observed as Martyrs' Day, will complete 21 years tomorrow. Join us, pay respect to the martyrs and make the event more meaningful," Banerjee said in a Facebook post.  
Party sources said the rally was expected to draw a huge number of supporters to the heart of the city.  Police sources said though there would not be any restrictions, traffic across thoroughfares could be diverted for the movement of rallyists.
Thousands of TMC activists from different corners of the state reached the city in the evening, party sources said adding more were likely to pour in by tonight.