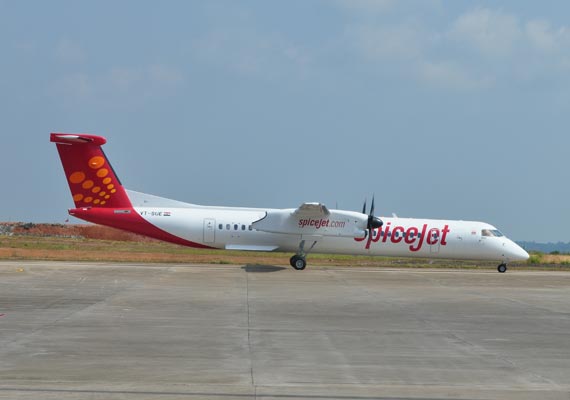 Chennai, July 28: Forty-two passengers of a Spicejet flight from here had a narrow escape when the main landing gear malfunctioned at touchdown at the Tuticorin airport today and the aircraft was grounded.
All the passengers were safely disembarked and the aircraft which sustained slight damage had been grounded, Tuticorin airport sources said.
"The main landing gear or the rear wheel of the aircraft failed to operate in time while landing, leading to a slight jerk," the sources told PTI.
However, the flight landed safely at around 8.30 am as the main landing gear functioned after a slight delay, they said.
The incident would be investigated by Directorate General of Civil Aviation officials and Spicejet.
The aircraft had been parked at the airport, the sources added.