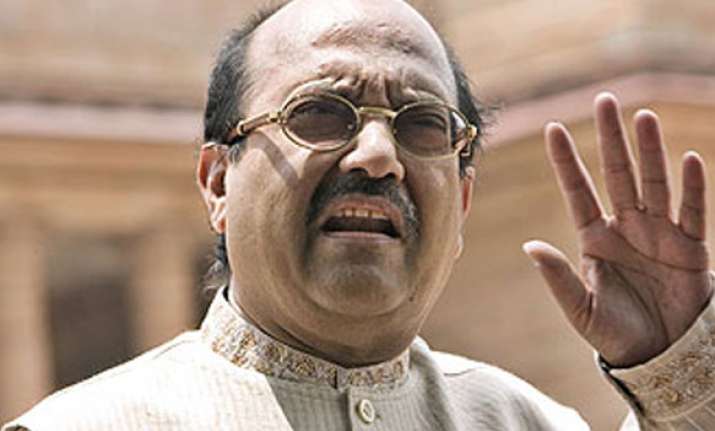 Gorakhpur (UP), Feb 11:  Taking a potshot at Lok Manch founder Amar Singh for reportedly pulling down his pant in Kanpur, the Samajwadi Party today said those who were not getting any attention had lost their mental balance and should be medically examined.
"Those who are pulling down their trousers for not being noticed have lost their mental balance and should get themselves medically examined," SP General Secretary Ram Gopal said without taking Singh's name.
In Kanpur yesterday, the ousted SP leader reportedly pulled down his trouser apparently upset over the oft-repeated criticism about his travelling in luxury vehicles during his much-hyed Purvanchal yatra. Singh had embarked on the yatra for the creation of a separate Purvanchal state to be carved out of Uttar Pradesh.
The Lok Manch chief pulled down his pant to show his wounds which, he said, he had developed while traversing long distances on foot in pursuit of his Purvanchal mission. Flaying Singh, Ram Gopal told the party's state-level convention here that those who were talking about creation of smaller states were misleading people.
"If creation of small states ensures progress, then why the entire north-east is problem-ridden," he asked. "In fact, if Uttar Pradesh is further divided, it will get no importance from New Delhi," the SP leader said. PTI