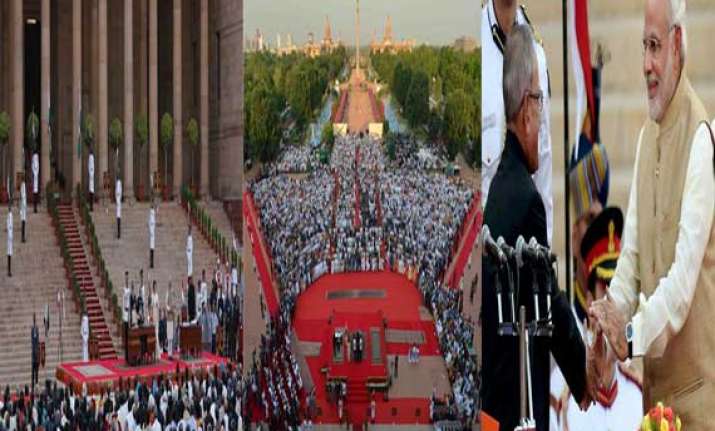 New Delhi: A curious monkey perched atop a fountain on the roof of Rashtrapati Bhavan caught the eye of the gathering, as it peered down from the edge upon the grand spectacle of the swearing-in of Narendra Modi as prime minister.
"Do you think it will jump," guests asked one another, watching the monkey as it sat on the edge of a fountain on the roof.
The monkey was silhouetted against the setting sun, and stood out -- as it bent down to take a long drink of water, sat down, and then took a walk round the periphery of the round fountain.