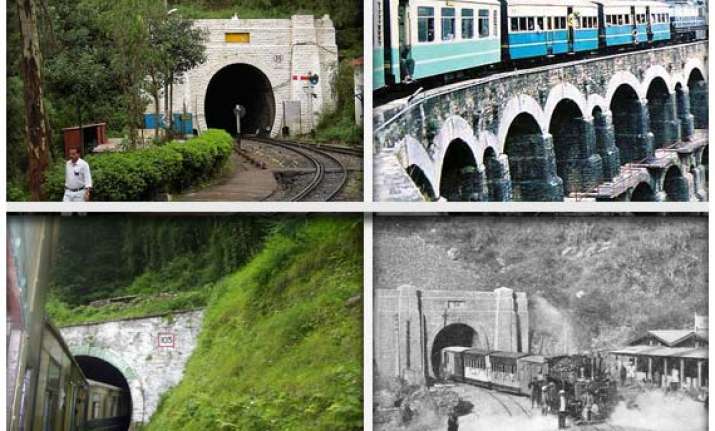 Shimla: The Kalka–Shimla Railway  which connects India's former summer capital to the plains of Punjab and Haryana offers a spectacular feast of the panoramic Shivalik foothills  all along the route.
On leaving Kalka,  2,152 ft  above sea level, the railway enters the foothills and immediately commences its climb. It passes through several important points such as Dharampur, Solan, Kandaghat, Taradevi, Barog, Salogra, Totu (Jutogh), Summerhill and Shimla at an altitude of 6,811 ft.  
Originally 107 tunnels were built on Kalka Shimla railway . In 1930 they were renumbered and four of them were discarded so only 103 were left.