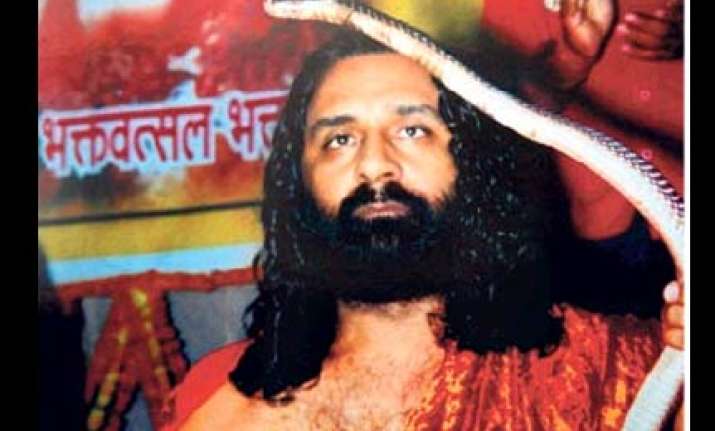 A court in New Delhi on Wednesday  asked Delhi Police to provide a copy of their application seeking to quiz self-styled Godman in custody in a case of alleged running of a multi-crore sex racket in the national capital. 
Metropolitan Magistrate Ravinder Singh, who was approached by the police for permission to interrogate in custody accused Shiv Murat Dwivedi (39), alias Ichchadhari Sant Swami Bhimanand Ji Maharaj Chitrakoot Wale, said "the accused be provided a the copy of the remand application."  "Fix the application for arguments tomorrow," the court said after hearing brief arguments. 
"Once an accused is remanded to judicial custody (jail), police cannot seek his custody unless there are special reasons," the counsel, appearing for the Godman, said.  The accused has a right to know the grounds for his detention and custodial interrogation, he said, citing various judgements of the Delhi High Court on the issue. 
Police, however, said the accused was actively engaged in running an organised sex racket and his custodial interrogation was required to unravel the entire case.  "This 'Baba' was also running a website to run the business of flesh trade. The call records and other things regarding the case has to be ascertained and probed," police said.  The accused was required to be taken to his native place at Chitrakoot in Uttaar Pradesh to know his links there, they said. PTI