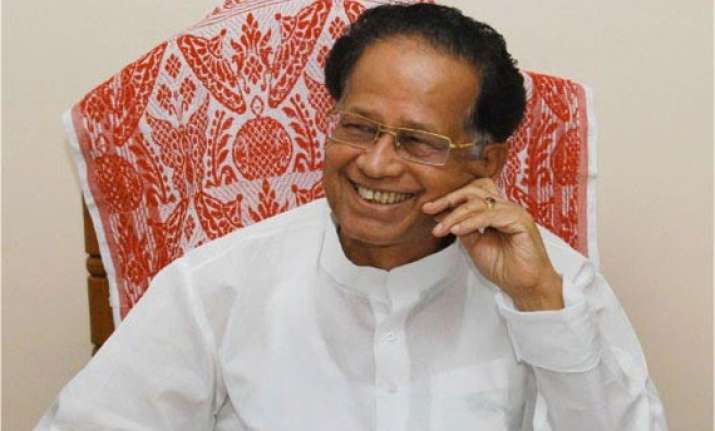 Guwahati: Security will be stepped up in the vulnerable areas of violence-hit Bodoland Territorial Area Districts (BTAD) of Assam and the state police chief has been asked to prepare a comprehensive action plan in this regard.  
The assurance was given by Chief Minister Tarun Gogoi to a delegation of Sanmilita Janagosthi Aikya Mancha here.  Gogoi also said that the state government would provide the necessary funds required for the purpose, an official release said.
An 18-member delegation of Aikya Mancha led by its president Hiteswar Barman and general secretary Motiur Rahman met Gogoi and urged him to take effective steps to augment security in the Bodoland Territorial Area Districts (BTAD) to prevent recurrence of violence there.
The Mancha, a conglomeration of 21 non-Bodo organisations, also urged the Chief Minister to strengthen security by setting up permanent police pickets and outposts in vulnerable areas to protect the lives and property of the people.
The Chief Minister said that the Government would first and foremost provide security in the violence hit areas and once the situation limps back to normalcy then rehabilitation of the displaced people would be carried out.  
Gogoi further said that he had requested the Central Government not to withdraw the paramilitary forces from the state and to station them for a longer period to instill confidence among the panic-stricken people and to bring back peace and normalcy in the trouble-torn areas.  
Further, he assured the delegation that the state government would take immediate steps for seizure of illegal weapons to contain violence, the release said.  
The process of reconciliation between the Bodos and non-Bodos would have to be started in due course of time by taking the help of saner elements to remove the misunderstandings between the communities living in the BTAD areas, Gogoi pointed out.