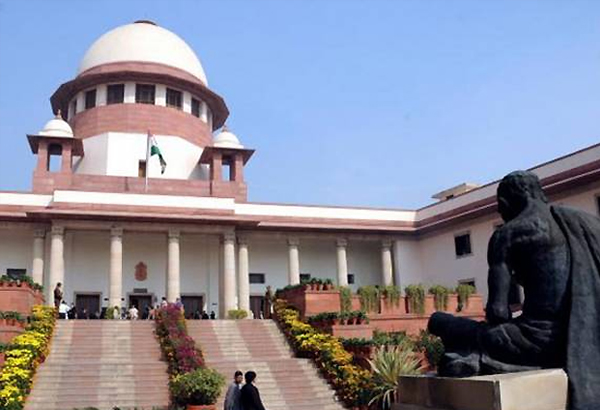 New Delhi, Mar 26: The Supreme Court today expressed concern over the alleged ongoing illegal clinical trial of untested drugs in the country and said the government must take corrective measures.
"This is very unfortunate and the government must take corrective steps," said a bench of justices R M Lodha and H L Gokhale.
The bench also refused to implead Indian Society for Clinical Research (ISCR) for the time being for having its say during the hearing of a plea on the issue and asked it to prove its bonafide.
"People are dying. That is most unfortunate," the bench observed when senior advocate U U Lalit, appearing for the ISCR pleaded that the court should also hear its stand.  The ISCR is an association of clinical research professionals and the society brings together all those who are engaged in clinical research activities in India.
The bench asked the Centre, Medical Council of India to file their response within six weeks and posted the matter for further hearing on July 13.
The court was hearing a public interest litigation (PIL), filed by a group of doctors alleging that illegal and unethical clinical trials are being done on poor persons including juveniles, adivasis and dalits who were being used as guinea pigs for testing of drugs and vaccines produced by multinational corporations.
The PIL has alleged the country is being used for illegal clinical trials by multinational pharmaceutical firms because laxities in implementation of the laws here.
The court had earlier, on a similar petition filed by a non-governmental organisation, issued notice to the Centre and the MCI.
The petitioners, had also sought the court's directions for forming a Committee of Experts, consisting of members of the civil society especially the All-India Drug Action Network to examine the present legal provisions concerning clinical trials both in India and abroad and to make recommendations for framing guidelines on the issue.
Prior to introducing a new drug for use by human being, a company is required to conduct clinical trials to study its effects on people.
Pointing out various cases of illegal drug trials in Indore, the petitioners had said many people have lost their lives during the trial.
"Over 3,300 patients were tested. Approximately 15 government doctors were involved. About 40 private doctors in 10 private hospitals were involved. Clinical trials were conducted on 233 mentally-ill patients, 1,833 children in the age group one day to 15 years, where approximately Rs 5.5 crore were paid to the government doctors alone. In 2008, there were 288 deaths, in 2009, there were 637 deaths, and in 2010, there were 597 deaths," the PIL had said.