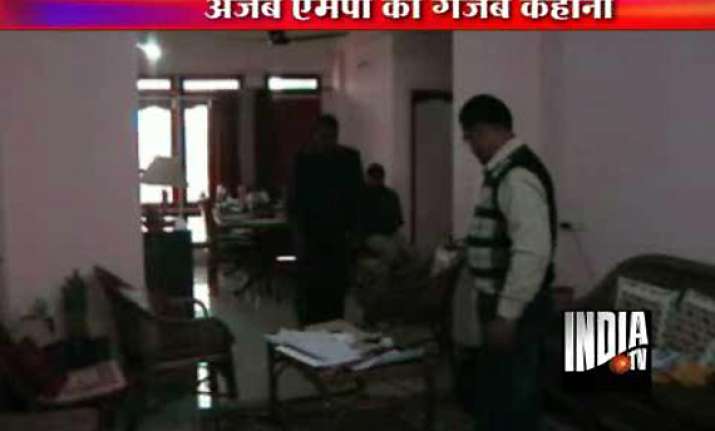 Rewa (MP), Feb 17: The Lokayukta Police  today raided the residence of  an executive engineer in Water Resource Department,  and found  that he had amassed properties worth over Rs 10 crore.

On a tip off, the Lokayukta Police  raided the residence of executive engineer Mahendra Yadav, and found he owned two houses in Delhi and Noida, nearly six acres of agriculture land, two flats in Gwalior, insurance policies worth Rs 10 lakhs , gold ornaments worth Rs 4 lakhs and Rs 4 lakhs in cash. 

The Lokayukta police today also raided Yadav's residence in Bhopal. But they could not search the property as no one was available at the house at that time.

The bungalow in Shahpura alone is worth nearly Rs one crore.  Besides, Yadav also owned two flats in Bhopal.