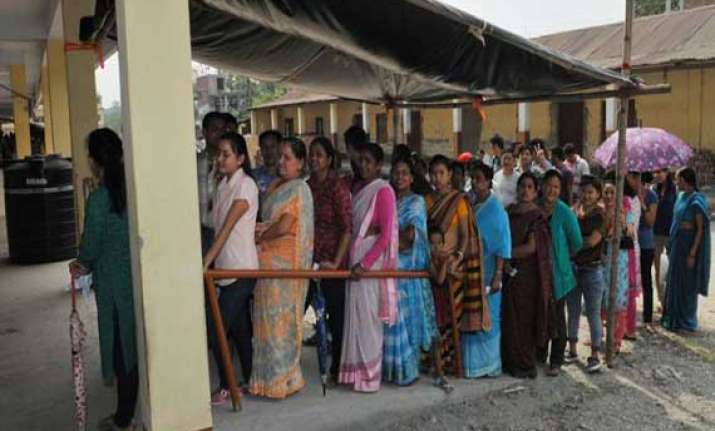 Kolkata: Re-polling will be held in one booth on Sunday in West Bengal's Malda district following an electronic voting machine (EVM) error during Thursday's polls.
"Re-polling has been scheduled in the Malda South parliamentary constituency due to EVM error during Thursday's polls," Amit Ray Chaudhury, Officer on Special Duty in the chief electoral officer's office, told reporters.
Meanwhile, the poll panel has sought a detailed report from West Midnapore's district magistrate regarding the damage to the Commission's vehicles deployed for videographing a Trinamool Congress rally in Kolshibhanga area of Salboni village.
One arrest has been made.
The Communist Party of India-Marxist has lodged a complaint with the panel for a missing log book linked to EVM commissioning. The commission has sought a detailed report from the district officer of Kolkata.
The panel has received a report from the district magistrate of Burdwan district where one Trinamool worker died in a conflict arising from removal of posters. So far 16 have been arrested in the case.
The tally for candidates contesting in the fifth phase of the polls May 12 stood at 189 after scrutiny. The last date for withdrawal is April 28.