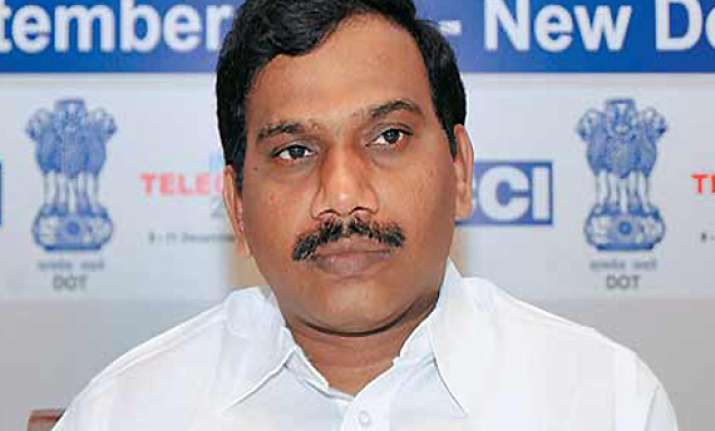 New Delhi, Dec 19: Former Telecom Minister A Raja saw an uncanny similarity between spectrum allocation and ration distribution on first-come-first-serve basis in Tamil Nadu and often compared the two while explaining the policy to DoT officials, a 2G case prosecution witness told a Delhi court today.

Raja's former Additional Private Secretary Aseervartham Achary told Special CBI Judge O P Saini that Raja used to explain FCFS method in grant of Unified Access Services Licences (UASL) to DoT officials by comparing a parallel with the queue before government ration shops in his native state. 

"In Tamil Nadu, fair price shops are operating and they used to supply the ration like this. A person comes to the counter-I, where he pays for the ration, takes the receipt and then moves to the next counter, where the ration is measured and given to him," Achary said, quoting Raja as explaining FCFS policy.

He further said Raja would invariably point out that if one moved away from the queue for taking tea or for a smoke, he would loose his position in the queue. 

"In Tamil Nadu suppose, the first person who has paid for the ration, took the receipt and instead of going to the next counter, where he is supposed to get the ration, moves away breaking the line for the purpose of taking tea, coffee, cigarette, he cannot come back to the first position in the second counter because already the second person of the first counter would have moved to the second counter for collecting his ration," he said quoting the former minister. 

In an uncanny similarity, four counters were created at the Department of Telecommunication at Sanchar Bhawan on January 10, 2008 to grant Letters of Intent (LoI) by allegedly flouting FCFS policy, the CBI had said in its charge sheet in the 2G case.