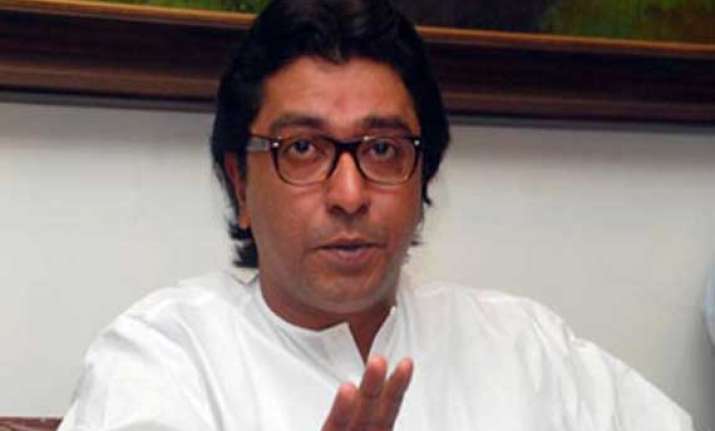 Pune: Maharashtra Navnirman Sena chief Raj Thackeray Monday launched his Lok Sabha campaign in his inimitable style, with attacks on the Shiv Sena, Congress and NCP while strongly supporting BJP's prime ministerial candidate Narendra Modi.
Targetting the Shiv Sena led by his estranged cousin Uddhav, Raj said that if Uddhav's party wanted his cooperation, it could have just called for a meeting, and there was no need to make statements like "we are ready to clap hands".
"In fact, BJP leaders Gopinath Munde and
Nitin Gadkari
sent several messages and even met me and sought my cooperation, but without giving any concrete ideas for an alliance for months," he said.
The MNS chief said Gadkari also asked him not to field candidates for the election, but he refused to oblige.
Raj said both Gadkari and Munde later told him it was Uddhav who was not willing to cooperate with him or accept the MNS in the BJP-led National Democratic Alliance.
"It was because of such 'naalayaks' (incompetents) that I left Shiv Sena," he said.
"There was an editorial in Saamana which questioned my credentials ('aukaat'). In this election, I will prove my 'aukaat', and all my MPs will support Modi," he said, as the massive crowd roared its approval.
Raj referred to media reports which labelled him "a stooge of Congress-Nationalist Congress Party" for talking to the BJP.
"I do everything openly, not in private," he said, and praised Gujarat Chief Minister Modi as a suitable candidate for the country's top job.
Raj said though the Shiv Sena was in alliance with the BJP for over 25 years, it was he who had gone to check out the progress and development of Gujarat.
"In 2010, when the Gujarat CM was a nobody in the Indian political scene, I was the first person to declared openly that Modi was a fit candidate for PM.
"I advised Modi to develop a national image like Jawaharlal Nehru, Indira Gandhi or Atal Bihari Vajpayee, but that is misconstrued as his criticism," Raj said.
On Uddhav's comment that the NCP would not be welcomed in the NDA, Raj said: "If so, then why did Shiv Sena go and beg NCP chief Sharad Pawar for a plot of land for constructing a memorial for Bal Thackeray?"
"They run the Brihanmumbai Municipal Corporation and have sold so many plots, but could not arrange for one plot for the memorial. Who were they fighting all these years, against Afghanistan or Vietnam?" Raj said.
Targetting Congress vice president Rahul Gandhi, he said Gandhi's party has ruined the country and it should be thrown out in the election.