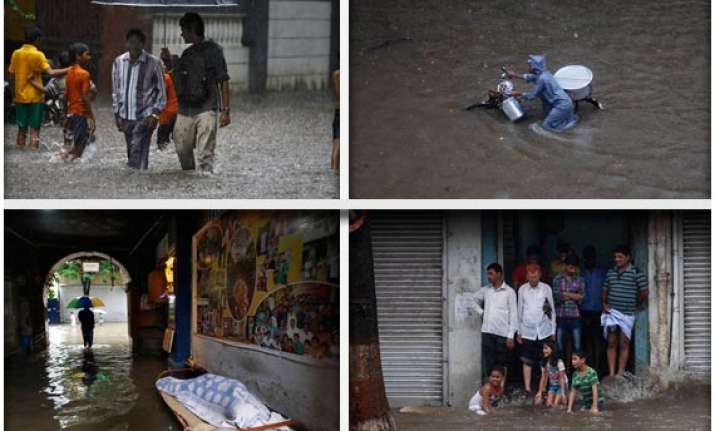 Mumbai: It seems that the Brihanmumbai Muncipal Corporation has not learnt any lesson from the past as the memories of last year's rains have again started haunting Mumbaikars this year.
Heavy rains have brought this metro's life to a standstill, with suburban trains running late and waterlogging in many localities.
Weather department said monsoon clouds would continue to remain over Mumbai for the next 24 hours.