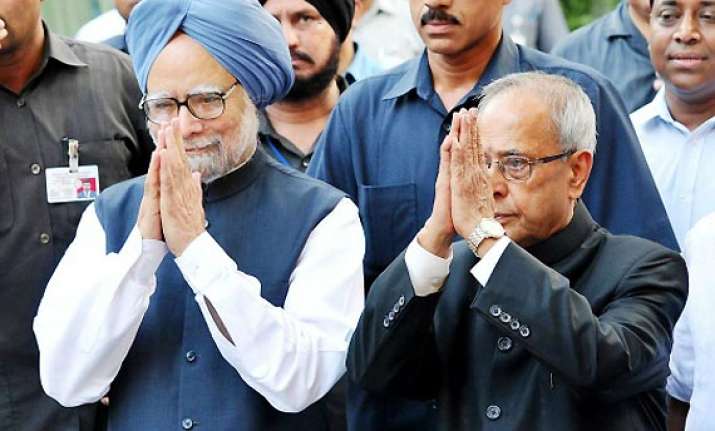 New Delhi: President Pranab Mukherjee and Prime Minister Manmohan Singh today led the nation in paying tributes to noted author and journalist Khushwant Singh, who passed away today.
Prime Minister called him a "gifted author, candid commentator and a dear friend who lived a truly creative life."
Khushwant Singh, who was ill and had faded from public life, passed away aged 99 "very, very peacefully", his son Rahul Singh, also a journalist said on his demise.
BJP's prime ministerial candidate Narendra Modi also offered his condolences saying, "My condolences on the passing away of noted author & journalist Khushwant Singh. May his soul rest in peace."
Forner IPS officer Kiran Bedi remembered playing tennis with Singh.
"his hearty laughter over certain shots! He played to enjoy and not compete!" she said.
People associated with the well known raconteur paid tributes on social media and recalled their time shared with him.
Calling him a remarkable man and a great writer, veteran journalist Mark Tully said Kushwant Singh had a great sense of humour.
"He never minced his words and was a courageous person. I remember once having dinner with him when he showed up his tremendous knowledge about Urdu poetry. What a lovable man he was!" said Tully.