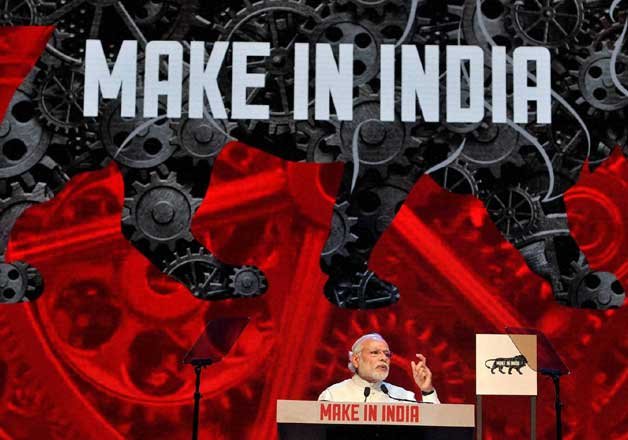 Mumbai: Promising stable and predictable tax regime, Prime Minister Narendra Modi today said this was the best time to invest in India as the government carries reforms including setting up a company law tribunal and effective IPR regime.
"We have carried out a number of corrections on the taxation front. We have said that we will not resort to retrospective taxation. And I repeat this commitment once again. We are also swiftly working towards making our tax regime transparent, stable and predictable," he said while inaugurating the 'Make in India' week that began in Mumbai today.
PM Modi was flanked by Swedish Prime Minister Kjell Stefan Lofven and the Prime Minister of Finland, Juha Petri Sipila at the event.
Detailing the initiatives of government to boost manufacturing, he said steps have been taken to simplify processes and rationalise provisions regarding licences, security and environment clearances.
"I have been saying that this century is Asia's century. My advice to you is to Make India your center; if you want this century to be your century. I invite everyone sitting here and also those not here, to be a part of India's unfolding story," he said.
Modi said that India is probably the most open country for Foreign Direct Investment (FDI), which has increased by 48 per cent since the BJP government came to power in May 2014.
He further said that results of the initiatives were manifesting themselves as India has become the fastest growing large economy in the world.
The growth in India would be well above 7 per cent, he said, adding leading institutions like IMF, World Bank, ADB and OECD have projected a better growth in the coming years.
Listing the investment opportunities, Modi said that metro rail network is being set up in 50 cities and government is engaged in developing infrastructure in a big way in areas like roads, ports and rail.
"With this background, I invite and encourage you to make India your work place; and also your home. With this background, I invite and encourage you to make India your work place; and also your home," he added.
During the week (February 13-18), the event will offer immense access and opportunities to connect with Indian and global industry leaders, the central and state governments and other stakeholders.
Enabling this effort would be a series of state investment seminars from across India, around 20 Sector Seminars focusing on key focus areas, group and panel discussions on policies, ease of doing business, foreign direct investment, intellectual property rights, national manufacturing and related topics, several exhibitions and other events.
The week will see the participation of various union and state ministers, chief ministers, senior government officials, top industrialists and businessmen from India and overseas, and several government and business delegations from abroad.
(With agencies)