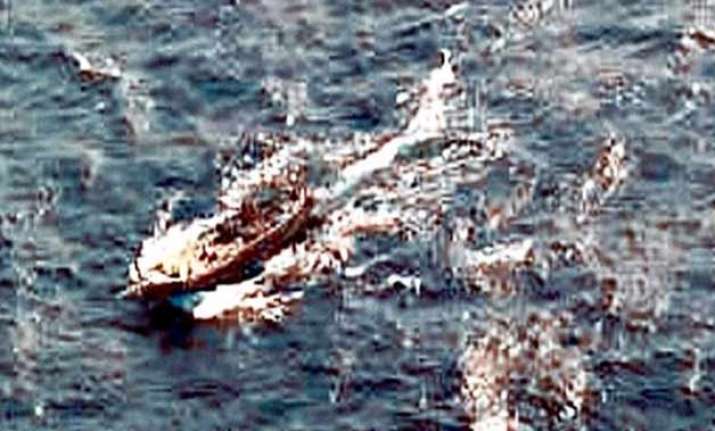 Ahmedabad: To enhance security cover in Gujarat's coastal region, 173 marine commandos have been deployed at 20 police stations along the state's coastline, after the recent Pakistani boat incident.
"After the incident of Pakistani boats being chased by Coast Guard in Indian waters, we have ordered 173 of our trained marine commandos to take positions at 20 marine police stations situated on state coastline today," Deputy superintendent of police (DySP) BJ Ninama of the Marine Police said.
These commandos have been asked to keep a watch on each and every boat going into the sea and returning ashore. Apart from vehicles, these commandos were also given boats to patrol the sea near the shore.
The commandos were also asked to inform the Coast Guard as well as security officials of the Gujarat police in case they find any suspicious boat in the sea, Ninama said.
"Commandos have also been asked to check papers of every boat which leaves the nearby harbour or port, or arrives here from the sea. Besides checking merchandise on the boats, we will also verify people on boats by checking their identity proofs, permits and other licenses to make sure that no unauthorized person manages to land here," Ninama said.
Meanwhile, Coast Guard commander for Gujarat Region (North-West) Kuldip Singh Sheoran also asked his men to stay vigil in the sea.
"We have significantly enhanced our presence in the sea after that incident. We have deployed several boats and aircraft to keep a close watch on every movement in the sea," Sheoran said.
The Pakistani fishing boat, which was said to be carrying explosives, was intercepted on the intervening night of December 31 and January 1 around 365-km off the Porbandar coast, before it exploded and caught fire and sunk with four crew members on board.