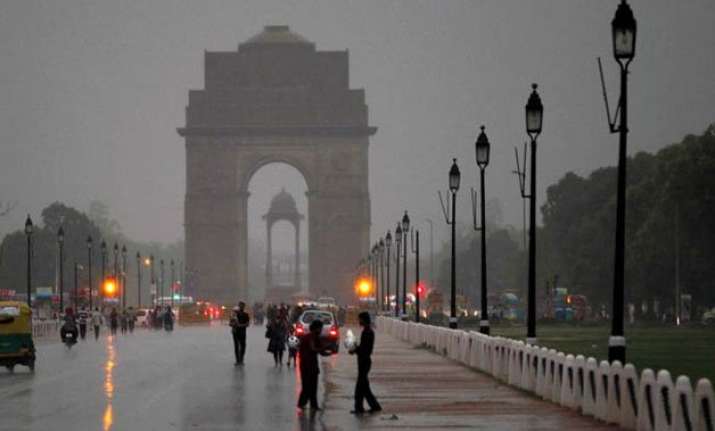 New Delhi: Overcast conditions prevailed  in the national capital today even as some parts of the city recorded light rainfall.
The temperatures remained within comfortable levels with minimum being 20.3 degrees Celsius and maximum 30.1 degrees Celsius.
The weatherman said that some part of the city recorded light rainfall but it was "not measurable".

The maximum and minimum are likely to settle at 27 degrees Celsius and 18 degrees Celsius respectively tomorrow, a MeT forecast said.
"Mainly or generally cloudy sky with possibility of rain or thunderstorm tomorrow," a MET official said, adding that there will be mist in the morning.