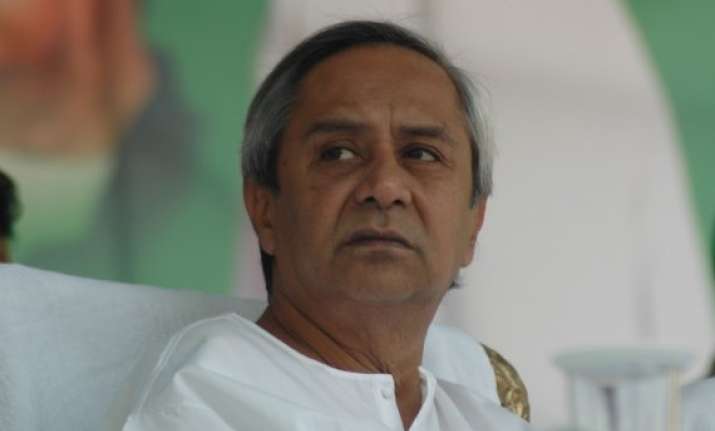 Bhubaneswar: Estimating a loss about Rs 100 crore alone in the power sector, Odisha government today rushed senior ministers to monitor relief and restoration work in the five worst cyclone hit districts as Chief Minister Naveen Patnaik announced Rs 5 crore financial assistance for neighbouring Andhra Pradesh.
As the five southern districts like Gajapati, Koraput, Rayagada, Malkangiri and Nabarangpur have experienced heavy damages due to the October 12 Hudhud cyclone, Patnaik asked the five ministers, who also District Planning Board chairman, to personally visit the affected districts and ensure that relief and restoration work is being done on a war footing.  "The concerned ministers will stay in the affected districts and monitor relief and restoration works," Patnaik said in an instruction.
According to the government's preliminary estimation, about 80,000 kutcha houses have been damaged in the five districts besides destruction of power infrastructure, drinking water facilities and loss to the agricultural fields.  
Though basic requirements like power, water facilities have been installed in most of the places, Patnaik said that the ministers would ensure that restoration work completed soon and farmers get their dues early.
Meanwhile, after rushing 28 teams of fire service personnel and two teams of Odisha Disaster Rapid Action Force (ODRAF) for road clearing operation in Andhra Pradesh and supplying milk for the babies in the cyclone zones, Patnaik announced Rs 5 crore as financial assistance to the neighbouring state which had been badly hit by the cyclone Hudhud.
"I condole over deaths in the cyclone in the Andhra Pradesh. The people of Odisha are already with the people of Andhra Pradesh at this critical juncture," Patnaik said in a statement.
Odisha's power installation damage would be worth over Rs 100 crore, energy secretary Suresh Chandra Mohapatra said adding that the state government has meanwhile restored power connection to most of the places. "However, some places in Koraput and Malkangiri is yet to get electricity," Mohapatra said.