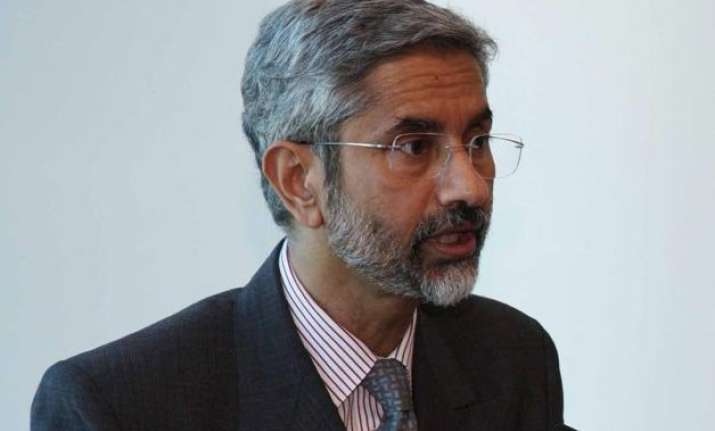 New Delhi: India is not expecting any dramatic results from foreign secretary S Jaishankar's visit to Pakistan on Tuesday, senior officials on Friday said emphasizing that his visit was a "Saarc yatra and not a Pak yatra".
Jaishankar will be travelling to Bhutan on Sunday and go to Bangladesh next day before flying off from Dhaka to Islamabad on March 3, as part of India's initiative to reach out to SAARC countries.
With the media focus centred on the Pakistan visit which comes seven months after India had called off foreign secretary-level talks with that country, officials underlined that while the basic objective of the trip was the Saarc outreach, bilateral matters would also come up there.
"I would be surprised if there are any dramatic results in terms of bilateral ties when Jaishankar talks with the Pakistani side. How the visit impacts on the ties was difficult to predict at this point," said an official.
He pointed out that Pakistan was going to be the next chair of the eight-member Saarc. It would be important from Pakistan's point of view to have good relations with India.
Undoubtedly Jaishankar would meet his Pakistani counterpart Aizaz Chaudhry. Who else he would meet there was being worked out.
Asked if the visit would lead to the bilateral dialogue being put back on track, the official said, "frankly, I do not know."
India had cancelled foreign secretary-level talks in August last at the eleventh hour because the Pakistan high commissioner here held consultations with Kashmiri separatists.