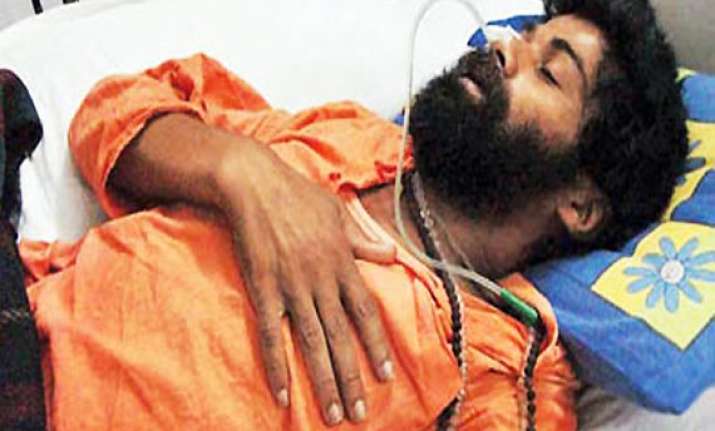 New Delhi, Nov 16: CBI will constitute a medical board to re-examine the circumstances leading to the death of Swami Nigamanand, who was on hunger strike against illegal mining, as forensic reports show that he was not poisoned as initially suspected by the agency.

The decision to constitute a medical board comes as Central Forensic Science Laboratory is understood to have told the agency in its viscera examination report that the Swami, who died in Dehradun on June 13 after a four-month long fast against illegal mining in Ganga bed in Haridwar, was not poisoned, CBI sources said here.

When contacted, CBI spokesperson refused to comment on the development saying the matter is under probe. 

The agency had started its probe suspecting that the 36-year-old Swami, who was leading a movement against stone crushers operating on the bed of river Ganga, was poisoned in an alleged conspiracy involving the then CMS of the Haridwar District Hospital, Dr P K Bhatnagar, and the owner of the Himalaya Stone Crusher, Gyanesh Kumar. 

CBI sources had alleged that as part of a conspiracy, Bhatnagar administered an injection to Swami who slipped into coma. He was transferred to Himalayan Institute of Medical Sciences in Dehra Dun where he died on June 13, 2011. 

The post-mortem report said Nigamanand died due to coma, septicaemia and degenerative brain disorder. His viscera was protected and sent for further examination to CFSL which has ruled out poisoning aspect.

Nigamnand had undertaken an indefinite fast from February 19 demanding immediate stoppage of illegal quarrying in Ganga.