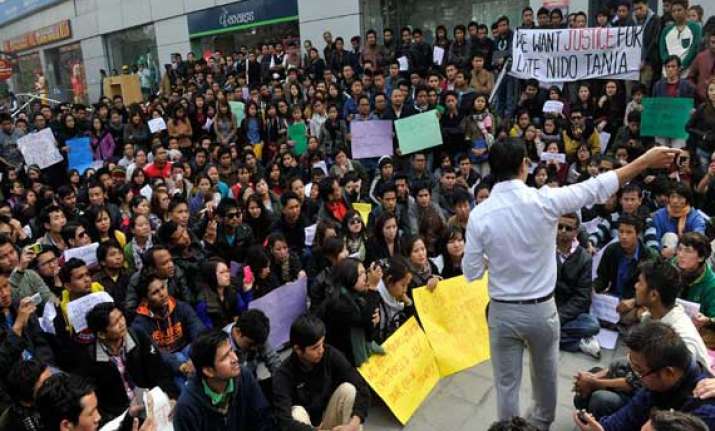 New Delhi: North East Students' Organisation (NESO), a joint platform of all students bodies of northeastern states, has demanded a stringent law against racist comments, behaviour and attacks to stop the growing incidents of maltreatment of students and young employees coming to Delhi from North-East.
NESO chairman Samujjal Bhattacharya, in a statement released in Guwahati, has said that the Prime Minister, who is himself a Rajya Sabha member from Delhi, should take the lead in bringing such a stringent law against people spreading racial hatred.
Bhattacharya said, the Prime Minister had himself wrote him a letter in 2009 expressing anguish over North-East students being targeted and maltreated in the national capital. "The time has now come for action", he said.
"Where is the Prime Minister's commitment to the people of the North East region that he represents in the Rajya Sabha", asked Bhattacharya.
Gauhati High Court advocate and civil rights lawyer Bhaskar Dev Konwar, who himself was a victim of racial attacks in Delhi and Mumbai, said, the Home Ministry had itself issued directives way back in 2002 to all states and union territories to stop discrimination against people from the North-East , but nothing has been done so far.
Madhu Chandra, spokesperson of North East Support Centre and Helpline, set up in 2007, said, a survey carried out by the Centre in 2010 in Delhi, found that 86 per cent of people from the North East  reported discrimination against them from local residents.