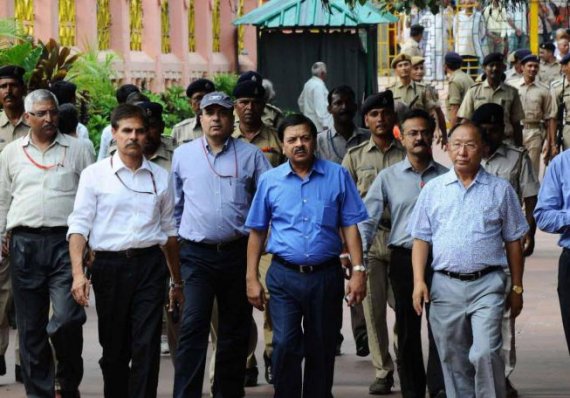 Kolkata: NIA Director General Sharad Kumar today took stock of the progress in the investigation in the Burdwan blast case.
Kumar arrived here this morning and left for Burdwan where he met NIA investigators and assessed the progress in the probe into the blast at Khagragarh in Burdwan town on October 2 that claimed the lives of two suspected terrorists of Jamaat-ul-Mujahideen Bangladesh.
Three persons, including two women - one of them the widow of a suspected terrorist who died in the blast, had been interrogated by NIA.
Taking over the probe of the blast following a directive by the Union Home Ministry, the National Investigation Agency (NIA) had secured custody of Hasem Molla alias Badru Alam Molla, Razia Bibi and Alima Bibi on October 13.
A three-member NIA team had also visited the blast site on Sunday to look into allegations that an office of the ruling Trinamool Congress was located there.