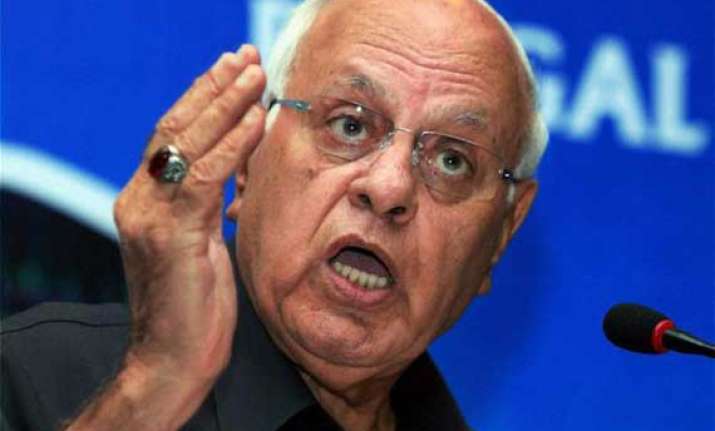 Srinagar: Ruling National Conference today announced the first list of its 32 candidates for the forthcoming Assembly polls in Jammu and Kashmir, giving mandate to 20 of the 28 sitting MLAs.
Speaker of state Legislative Assembly Mubarak Gul and ten ministers were included in the list of the candidates announced by party's General Secretary Ali Mohammad Sagar after the Parliamentary Board meeting chaired by working president Omar Abdullah.
The party president Farooq Abdullah has vetted the list which includes only one new face as the party has stood by the even those candidates who had lost to opposition candidates in the 2008 assembly polls.
The list included 19 candidates for Kashmir, 12 for Jammu division and one for Ladakh region, a statement said.  Interestingly, the NC has not announced the candidates for Ganderbal, Hazratbal and Sonawar assembly segments. Omar, his uncle Mustafa Kamal and Farooq Abdullah had won from these seats respectively in 2008 elections.
The Parliamentary Board comprising of Abdul Rahim Rather (Finance Minister), Sagar (Rural Development Minister), Choudhary Mohammad Ramzan (CAPD minister), S Harbans Singh, Qamar Ali Akhoon, Nasir Aslam Wani (provincial president, Kashmir) and Devender Singh Rana (provincial president, Jammu) met here and discussed the panels of candidates received from the Block and the District Committees of the party.  "After three hour deliberations the party declared the list of 32 candidates and decided to meet later this week to discuss the other seats," the statement said.