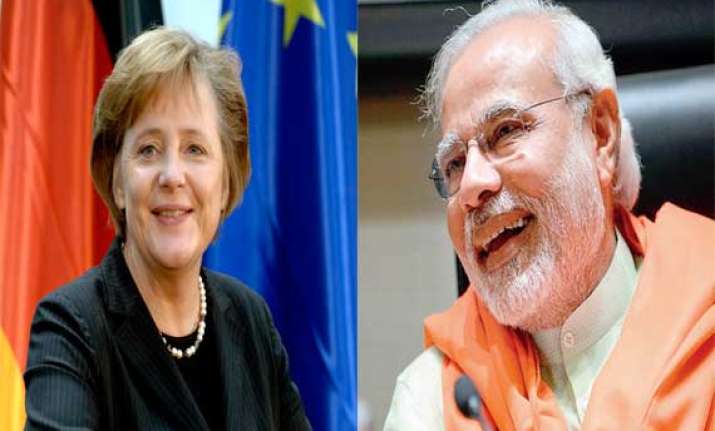 New Delhi: A possible meeting may take place between German Chancellor Angela Merkel and Prime Minister Narendra Modi who will make a transit halt in Germany enroute to Brazil for Brazil-Russia-India-China-South Africa (BRICS) Summit on July 15 and 16.
"When you travel trans-Atlantic or to Latin America, it is normal to have a transit halt. A transit halt is what is being planned for and that is where we are.
Now, if, in the context of a transit halt, there is a request for any further interaction, at this stage that has not been decided upon," External Affairs Ministry Spokesperson said when asked about the possibility of a Modi-Merkel meeting.
 He confirmed that transit halt while going for the BRICS meet will be in Germany. Usually, the transit halts are in Frankfurt.
"I have confirmed that Prime Minister is indeed going.  There will be a transit halt, both while going and coming back (from Brazil)," he said.
With annual bilateral trade in excess of 18 billion Euros, Germany is India's biggest trading partner in Europe and a meeting between the two leaders would be crucial.