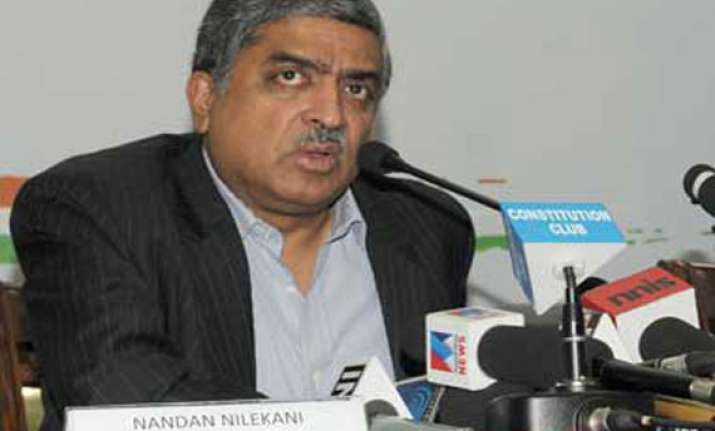 New Delhi:  Nandan Nilekani, chairman of Unique Identification Authority of India is going to resign next month to contest for Lok Sabha elections from Bangalore.
"I will be there for a few more weeks. I will be stepping down by end of March", Nilekani told reporters.
NIlekani is going to contest on Congress ticket from Bangalore South, for which he has already begun preparations.
Nilekani had joined UIDAI in 2009 to implement the ambitious Aadhar card project for 1.2 billion Indians on the basis of biometric records. So far 58.3 crore Aadhaar numbers have been issued by UIDAI so far, with large chunks of the Hindi-speaking hinterland in UP, Bihar, Chhattisgarh and Uttarakhand yet to be covered.
So far, only four crore bank accounts have been linked to Aadhaar numbers and the Direct Benefit Transfer (DBT) scheme for LPG cylinders has hit serious bottlenecks.