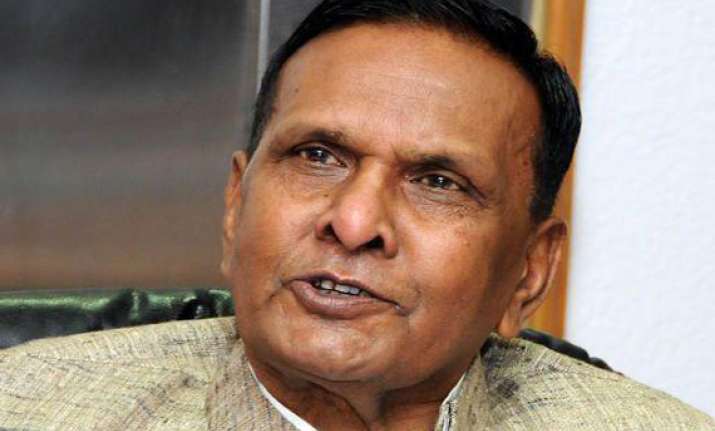 Bahraich, Jan 29 : Accusing SP supremo Mulayam Singh Yadav of "nepotism", union steel minister Beni Prasad Verma on Saturday  said that his socialism was confined to a single family.

"Crores of families live in the country, but Mulayam's Samajwadi is confined to one family in Sefai," Verma said while addressing an election rally.

He alleged that members of one particular family have been appointed as national president, state president, leader of opposition and spokesman of the party.

"When Lok Sabha elections come, Mulayam becomes candidate for the post of Prime Minister and in Assembly polls he turns into chief ministerial candidate," he said.

Assembly election was only semi-final and 2014 Lok Sabha polls will be the final, when Rahul Gandhi would be at one end and Narendra Modi on the other, the senior Congress leader said.